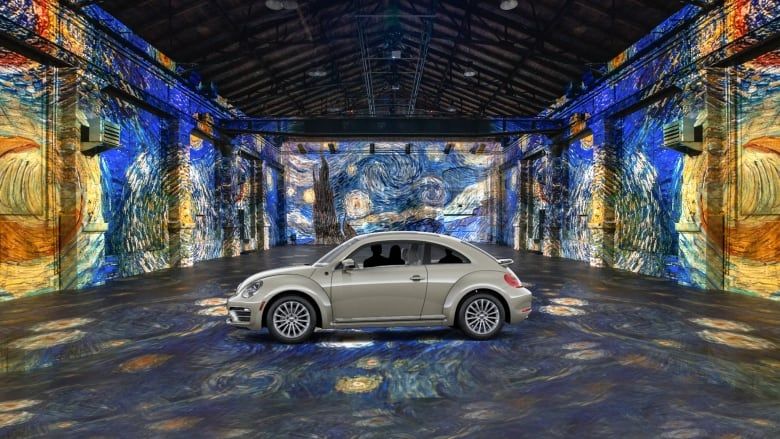 Art show producer Svetlana Dvoretsky had planned to make her immersive Van Gogh exhibit a walk-through experience through massive digital projections. Then the pandemic came. Now she and her colleagues making it available to the people of Toronto from the safety of their cars. The project is called "Gogh by Car." The CBC describes it:
Art lovers will drive into the 4,000 square foot downtown industrial space and will stay inside their vehicles. It's quite a change from the original concept, which permitted 700 people to walk inside the space at a time.
The drive-in, the first of its kind in a post-pandemic era, will allow 14 vehicles per time slot. Visitors will park, turn off their engines and watch a 35-minute show while remaining inside their cars.
The exhibit opens on June 18.
-via Marginal Revolution | Image: Gogh by Car