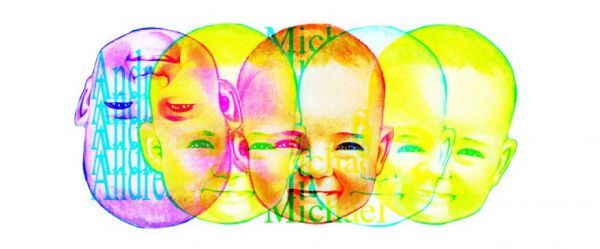 Parents have always felt free to get creative with names for baby girls. They can be named for relatives or Biblical characters, but they can also be named for flowers, gems, places, or virtues -basically anything can be a girl's name. Boy's names tend to be more traditional and generic, until recently. While extreme names are in the minority, there's a growing number of parents who will give a baby boy "doer" names that imply action, often a rather masculine action.
Angler, Camper, Tracker, Trapper, Catcher, Driver, Fielder, Racer, Sailor, Striker, Wheeler — deep breath — Breaker, Roper, Trotter, Wrangler — still going — Lancer, Shooter, Slayer, Soldier, Tracer, Trooper — wait, "Slayer"? — Blazer, Brewer, Charger, Dodger, Laker, Pacer, Packer, Raider, Ranger, Steeler, Warrior — kill me — Dreamer, Jester and — wait for it — Rocker.
What's behind this trend? Mel magazine takes a look into the rise of extreme names for baby boys.
Mel magazine has a series of articles about names this week, about men who select a new name as they transition, people who drop their father's name because of a difficult relationship, selecting names for TV characters, and how code names are chosen.