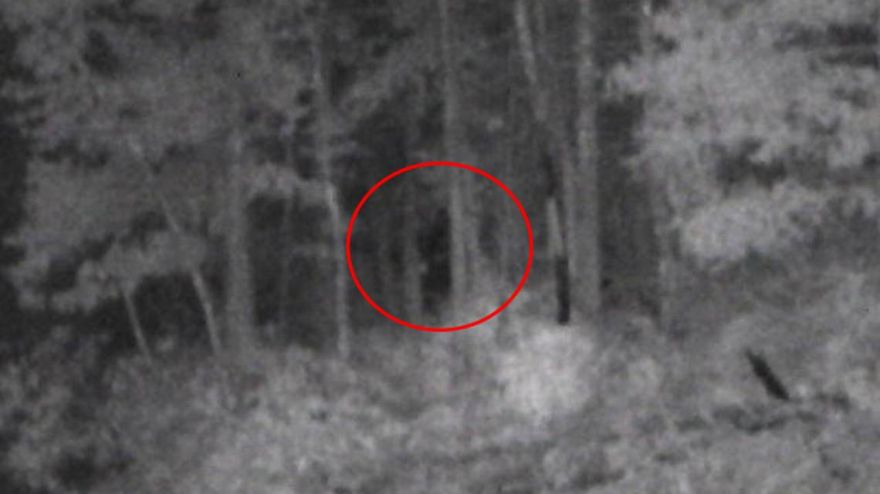 Despite the eyewitness accounts and the photos like the one above showing supposed evidence that mythical creatures like Bigfoot exist, I'm still not convinced. But what does keep me curious about these things is the explanation behind them. If it's not Bigfoot, what could it have been?
The series of images was reportedly taken about 2 a.m. Saturday, and posted on Facebook by Bigfoot 911, a research group devoted to creatures of folklore like the Bigfoot.
Bigfoot 911 is the same Marion-based team that reported seeing a Bigfoot two years ago in McDowell County, but it may have came closer this time to getting the proof that has long eluded believers in the Bigfoot.
"I locked right onto this creature and knew immediately it was a Bigfoot," Bigfoot 911 member John Bruner told McClatchy news group. "He was standing there watching us, swaying back and forth. I guess he felt safe because the four of us were in a boat and he was on shore."
The encounter lasted five minutes, he says, and ended when the ghostly figure appeared to turn and walk away.
There are many mysteries in the world which we can't readily explain. I wouldn't want to say definitively that Bigfoot does or doesn't exist. I am under the impression that since there is no strong evidence to prove its existence, I cannot say for certain whether there is or there isn't.
You can say that I'm a Bigfoot agnostic. If such a creature does in fact exist, that the photos and eyewitness accounts really did see the said creature, then what is it exactly? Is it human, half-human, hominid?
The questions just pile up and there's no end in sight. For now, it's just too unclear to give any verdict and I'm satisfied with letting the concept of Bigfoot stay in limbo.
(Image credit: Bigfoot 911)