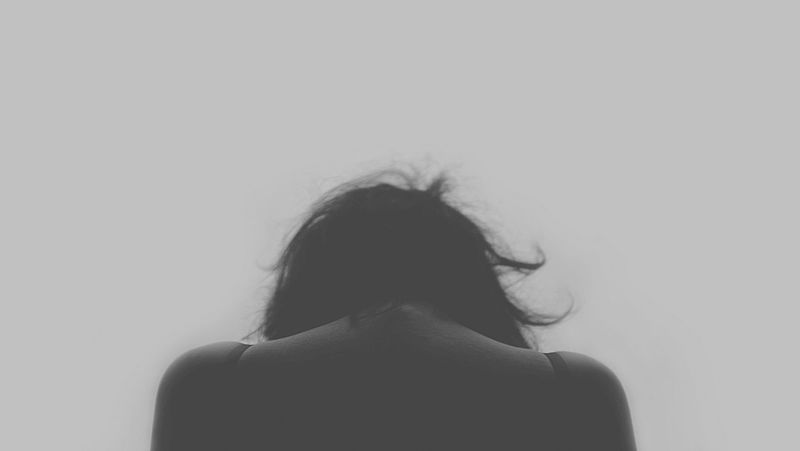 Anxiety is a tough battle to win. Sometimes it's there, sometimes it isn't. We don't know when an anxiety episode will arrive, but when it does, it feels like a freight train suddenly barging into the depths of one's mind. It takes a lot of effort just to pull yourself back up and to continue. Sometimes we really want to avoid crying or breaking down in public, and we just want a fast fix to get ourselves somewhere we can get through an episode more personally. Refinery 29 lists some expert-backed tricks that we can use to calm ourselves down when everything gets in our head, and overwhelms us completely:
Try a breathing technique.
Dr. Sherry Benton, Ph.D., ABPP, the founder and chief science officer of TAO Connect, says that to know how to combat anxiety when it strikes, you have to know what's going on in your body. "Your breathing becomes more shallow and rapid," she says. "Your heart starts beating faster, and this all feeds into changing your thinking to be more stressed and worried."
Stop and inhale for four counts, pause, and then breathe out for four counts. While you do this, you can try saying a mantra. Perhaps try thinking "I am" as you breath in, and "relaxed" as you breathe out, Benton suggests.
Challenge your thinking.
stop yourself from doing this, you should challenge your thinking. Ask yourself: How realistic is this? Think about what you would tell a friend in the same situation.
Write it down.
Benton also says that when you're spiraling into anxious thoughts, it can help to stop, write down everything you're worried about, and then consider what you wrote: Is it realistic, or is it an exaggeration?
Distract yourself.
It can be helpful to call a loved one or do an activity that takes some focus, like a Sudoku puzzle, to distract your mind from its unpleasant thoughts that are magnifying your worries.
Try mindfulness meditation.
There are all kinds of meditation apps you can try that are made to calm you down during the day, while helping you focus on the present moment. "Rather than thinking all of those thousand other things, it gives the brain a break," Benton says. "It's turning off the constant conversation in your head so you can be in this moment."
image credit: via wikimedia commons