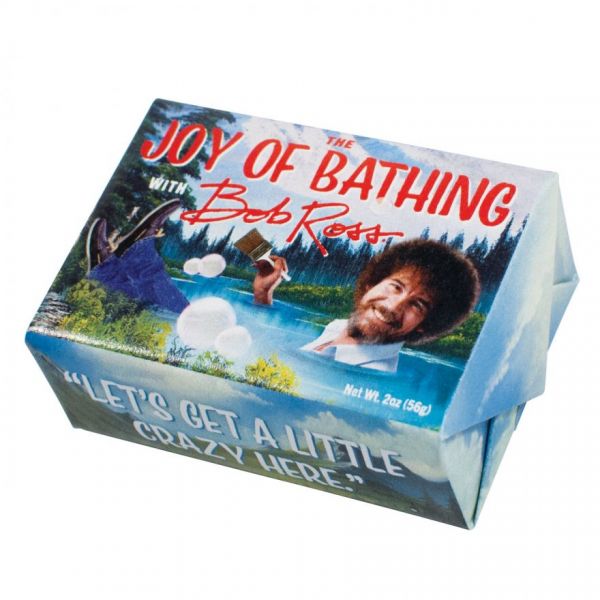 Joy of Bathing Bob Ross Mini Soap
Rub-a-dub-dub it's a happy Bob Ross for your tub!
Put the joy back into your bath time routine with the Joy of Bathing Bob Ross Mini Soap available at the NeatoShop. This happy little soap features images of your favorite jolly artist.
The Joy of Bathing Bob Ross Mini Soap is here to remind you to make puffy little soap clouds to wash away the stress of your day. There is nothing wrong with having a soap bar as a friend.
Embrace your inner artist and let yourself get crazy clean!     
Be sure to check out the NeatoShop for more great Bath and Body items. New items arriving all the time. 
Don't forget to stop by the store and check out our large selection of custom apparel and bags. We specialize in curvy and Big and Tall sizes. We carry baby 6 months all the way to 10 XL shirts. We know that fun, fabulous, and artistic people come in every size.