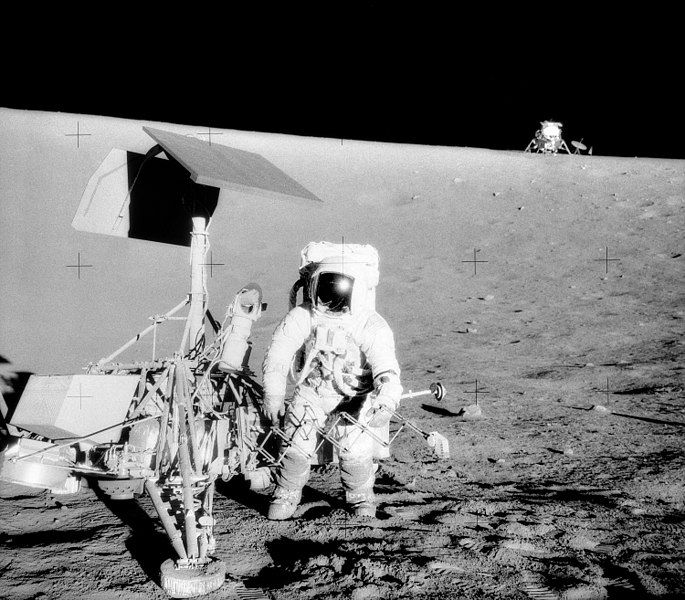 Three years before Neil Armstrong and company landed and walked on the moon, and then placed an American flag on it, another flag had already been there. And the way in which it had been done was so meticulous and methodical that it's almost like something from a thriller novel.
Surveyor—a series of seven identical robotic spacecraft headed to different places on the Moon—was a mission run by NASA's Jet Propulsion Lab (JPL) in Pasadena, California. The distinctive, three-legged lunar landers were built by Hughes Aircraft.
That June day that Surveyor 1 landed on the Moon and started sending back pictures, Sheldon Shallon, Hughes' chief scientist, held a press conference and revealed that the ship carried a small, unscheduled item that neither NASA nor Shallon's bosses knew about: an American flag.
Read the story of how Shallon and his colleagues attempted and succeeded to bring Old Glory to the moon on Fast Company.
(Image credit: NASA/Alan L. Bean; Wikimedia Commons)