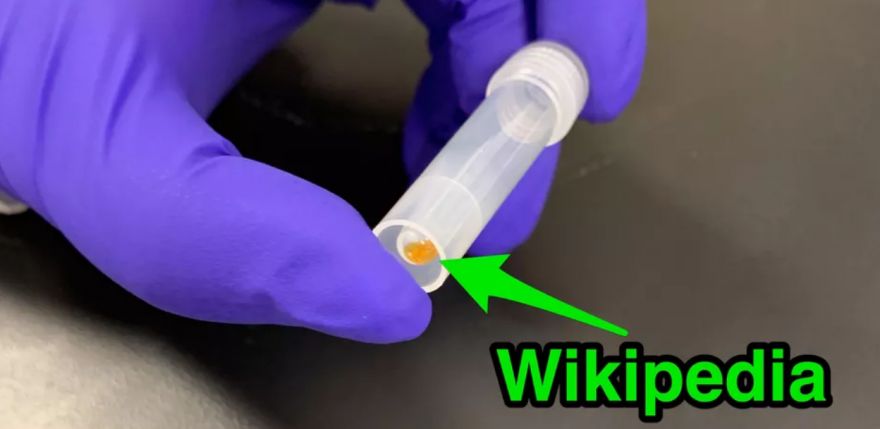 A startup company has come up with a new solution in data storage, and it's a very biological solution. Startup Catalog has announced that it crammed all of the text in Wikipedia's English -language version into the same genetic molecules our bodies use - DNA. Cnet has the details:
Catalog uses an addressing system that means customers can use large data sets. And even though DNA stores data in long sequences, Catalog can read information stored anywhere using molecular probes. In other words, it's a form of random-access memory like a hard drive, not sequential access like the spools of magnetic tape you might remember from the heyday of mainframe computers a half century ago.
Although DNA data can be disrupted by cosmic rays, Catalog argues that it's a more stable medium than the alternatives. After all, we've got DNA from animals that went extinct thousands of years ago. How much do you want to bet that USB thumb drive in your desk drawer will be still useful even 25 years from now?
Would you want your data stored in a DNA?
screenshot from Cnet.com