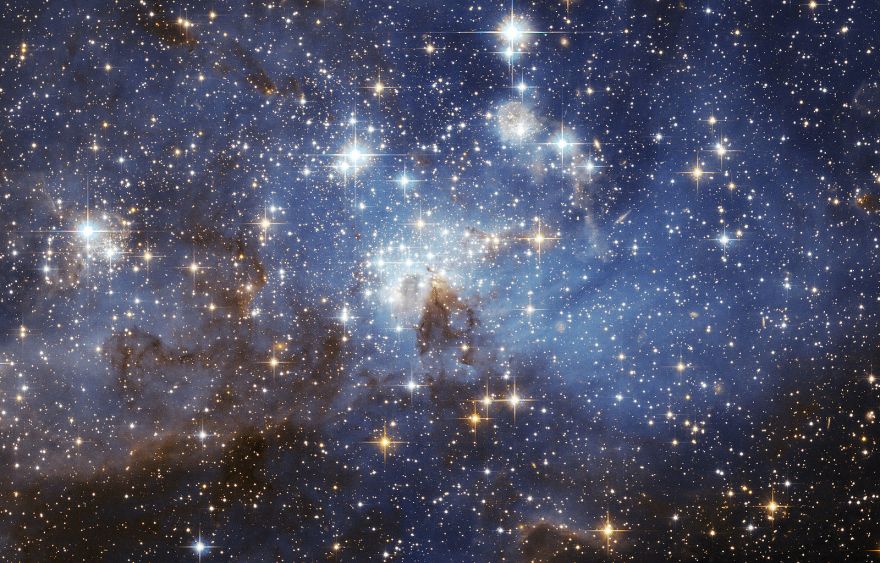 This is EPIC 249706694, a binary star located at around 350 light-years away. Astronomers have found 28 dips in its brightness. The drops in light mostly are the same. However, these drops occur randomly, leaving astronomers baffled.
Astronomers led by MIT's Kavli Institute for Astrophysics and Space Research have tested every scenario that could be plausible, and have come up blank so far.
EPIC 249706694 was studied in the second run of the Kepler planet-hunting telescope's data collection mission. If you've been following along, you know how Kepler's "transit method" works.
The telescope stares at a patch of the sky, recording the brightness levels of stars in its field of view. If any of the stars dip in said brightness, that's a hint an exoplanet could be passing between us and the star.
But just a dip isn't enough. It also has to have something called periodicity - that is, several dips, all of the same brightness, and all occurring at equal time intervals. This periodicity would indicate that the potential planet is travelling on a regular orbit.
Unfortunately, the said star does not have a periodicity in its dips in brightness, and, according to the researchers, "their arrival times could just as well have been produced by a random number generator."
Find out more about this mysterious star on Science Alert.
(Image Credit: ESA/Hubble/ Wikimedia Commons)