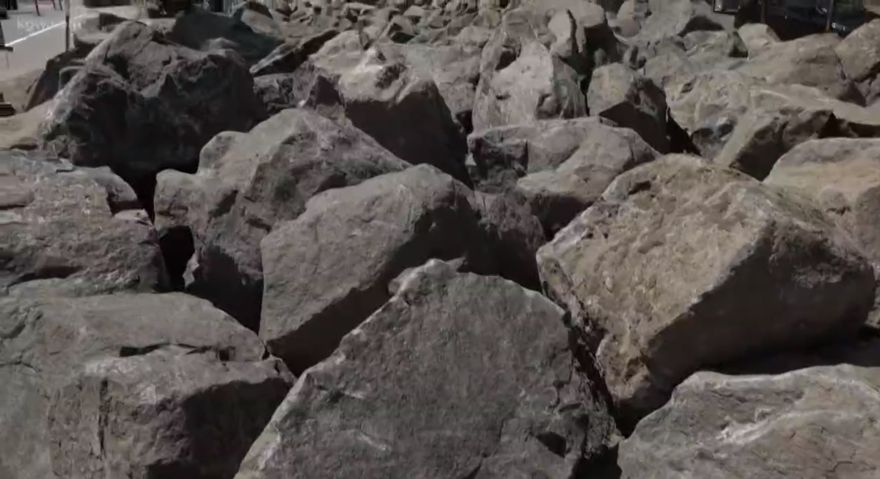 A small section of the Oregon Department of Transportation (ODOT) has been occupied by illegal campers. Aside from the very filthy environment that these campers create at the intersection, the campers also have been a pain in the butt for homeowners like Tiffany Hammer.
Tents, piles of trash, and human waste were a common sight at the intersection. Fires also broke out at the illegal camp at least twice. Then there were the times neighbors say they were harassed and attacked by campers.
Last February, Tiffany sought help from her neighbors and together they cleaned up the place and then planted 90 rose bushes, in hopes that they will be able to deter the campers. Unfortunately, this did not work.
"It's just really discouraging," Hammer said.
She said campers ripped out some of the roses and the attacks on neighbors continued.
"My neighbor was helping me water roses a few weeks back and he was bent down watering and a homeless camper unprovoked, didn't say one word, just came up with a brick and attacked him," Hammer said.
This week, ODOT finally made a move. They removed the rose bushes and replaced them with boulders.
For neighbors, it is more than just rocks. It is a sign of hope.
ODOT spokesperson Don Hamilton stated that despite the amount of money they will be spending in order to place the boulders, which is over $1 million, they will still be pushing through this as the boulders are their most effective tool. The big rocks would also be cheaper in the long run compared to cleaning up the area repeatedly.
(Image Credit: KGW)