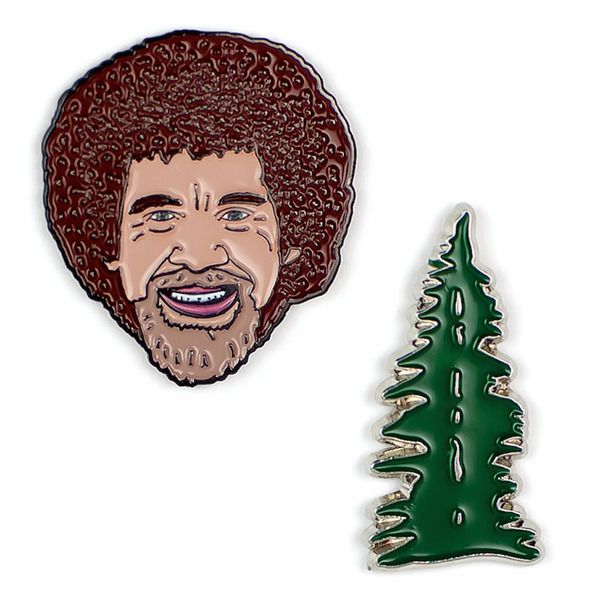 The Bob Ross & Happy Little Tree Enamel Pin Set
With all the negativity out there in the world today sometimes we need a little reminder that beauty is everywhere. 
Don't focus on mistakes. Focus on the happy accidents in life with the Bob Ross & Happy Little Tree Enamel Pin Set from the NeatoShop. This joyful set, featuring Bob and a Tree, is sure to put a smile on your face. These pins are a wonderful reminder that you can do anything as long as you believe. Everyone is the artist of their own life. Make your life joyous and lively. Get crazy and make friends with a tree. 
Be sure to check out the NeatoShop for more great buttons and pins. New items arriving weekly. 
Don't forget to also browse our huge selection of designs. Showcased art is available on a large assortment of apparel and products. We specialize in curvy and hard to find sizes. We offer t-shirts in up to 10 XL. We know that fun and fabulous people come in all shapes and sizes.