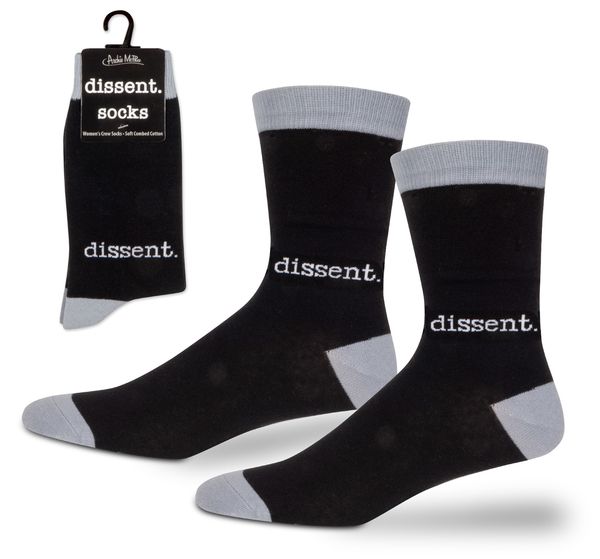 A dissenting collar not your thing, but you still want your style to reflect your opposition to the majority opinion? You need a pair of the RBG Dissent Socks from the NeatoShop. This Ruth Bader Ginsburg inspired pair of comfy black socks features the word "dissent." They are a chic way object, oppose, contradict, and generally disapprove of the way things are.
You don't need a seat on the Supreme Court to let your voice be heard. Let your feet do the talking.
Be sure to check out the NeatoShop for more great items. New items arriving weekly.