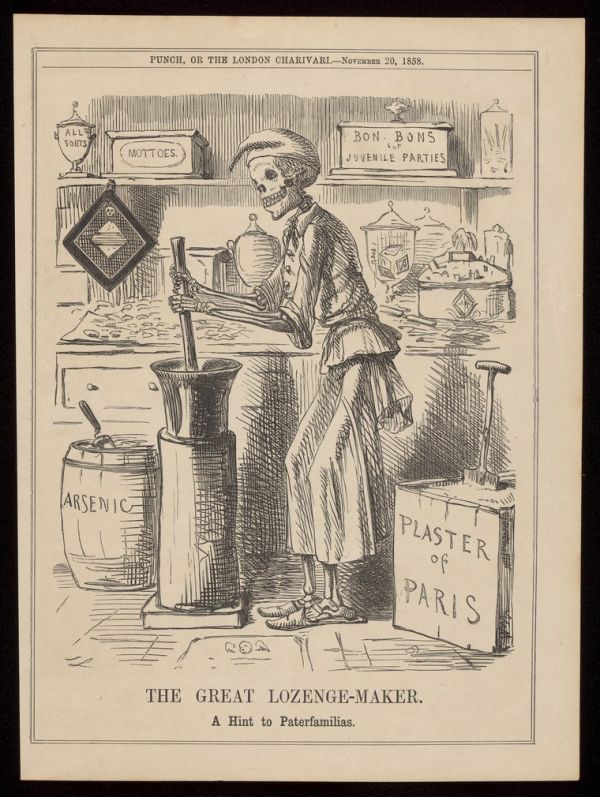 In the days before any sort of government regulation of food, manufacturers and vendors would often cut corners for a profit. In Victorian England, all manner of foods were cut with cheaper ingredients. Some were gross yet benign, while others were downright dangerous.
In December 1859, six boys from a boarding school in Clifton, near Bristol bought some Bath buns from the shop of a confectioner named Farr. Within half an hour of eating them, they fell violently ill 'with a horrible sickness and other symptoms of irritant poison'. The quick thinking of a doctor in using emetics to empty their stomachs meant that five of the boys soon recovered.

But for one of the boys, the poisoning almost proved fatal. He had been greedier than the others and had eaten three of the buns. He remained 'writhing in agony for a number of hours and fell into a state of collapse'. Luckily, he eventually recovered. The schoolboys were not the only people affected by this batch of Bath buns. A publican called May also bought some for himself and his brother, and they 'likewise suffered horrid tortures' for nine hours. When he got better, May complained to the magistrates but as he had not been poisoned outright, there was no case to answer. Had he died, a manslaughter case might have been brought.
Too bad anything less than death was apparently okay. Still, an investigation followed to find out what was in the Bath buns. Read that story and more about adulterated food at A Visitor's Guide to Victorian England. -via Strange Company