Relationship-oriented comics weren't my cup of tea before I discovered the joy of reading a Sarah Andersen comic, and since then many more great relationship comics have been created.
The comics Fishball creates are all about two nerds in love, so on the surface they're just like many of the other comics out there, but Fishball incorporates cartoony gags into her strips and her art style is easy on the eyes.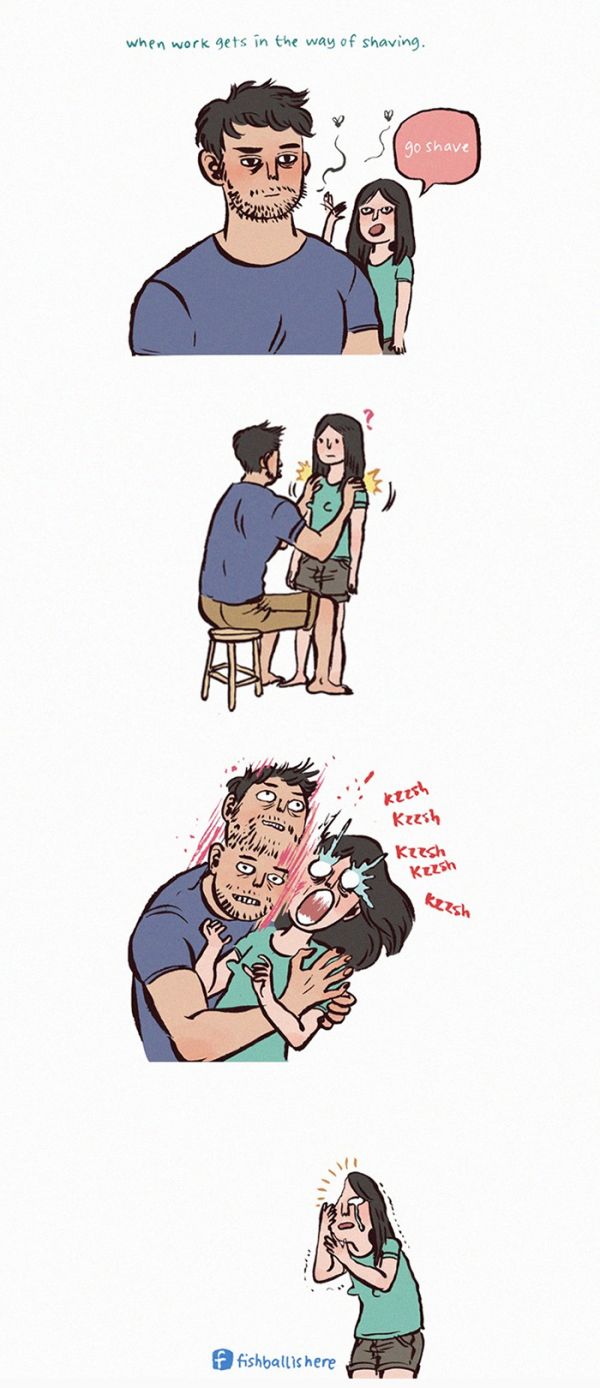 Fishball and her really tall boyfriend are keeping it real as far as relationships go, which means they're willing to admit when their love is starting to stink.