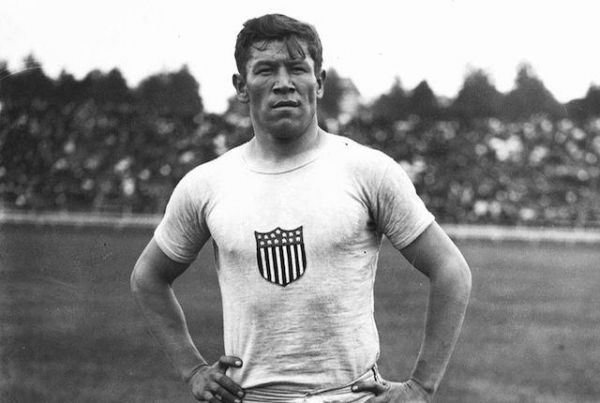 Imagine that you went to the Olympics and did not win a medal. Ten years later, you are notified that you won a medal after all! That's what happened to the U.S. women's gymnastic team of 2000, when the Chinese team's bronze medal was revoked over one athlete being disqualified. Medals don't get revoked often, but they make big stories when they do. The case of Jim Thorpe is the most familiar, even though it happened over 100 years ago.
Jim Thorpe is considered one of the best athletes of all time. He excelled in football, baseball, basketball, and track and field, and won gold medals for the pentathlon and decathlon during the 1912 Summer Olympics in Stockholm, Sweden. But the International Olympic Committee (IOC) later revoked Thorpe's medals when it was discovered that he played semi-professional baseball before the Summer Games began, which violated his amateur status and eligibility.

However, in 1983, 30 years after Thorpe's death, the IOC reinstated his two gold medals due to numerous pleas from the United States Olympic Committee.
Read about several other cases in which Olympic medals were revoked -two of them because of a bad attitude during the medal ceremony- at mental_floss.