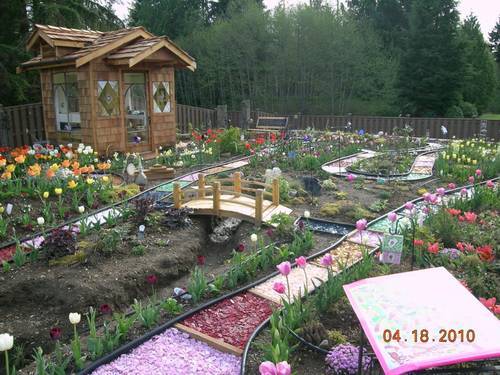 This was the winner over at Craftster's current challenge to totally revamp a board game - and user KandeeCorner did just that by turning her garden to look like Candyland!
Each little micro garden matches the board game (more or less). They have a theme, smell, color and -where I could a taste made with interspersing herbs (lemon balm in the yellow garden), Licorice in the purple one, etc.
Link
- via
uniqueunusualandinterestingart
From the
Upcoming
ueue
, submitted by
KMOM14
.