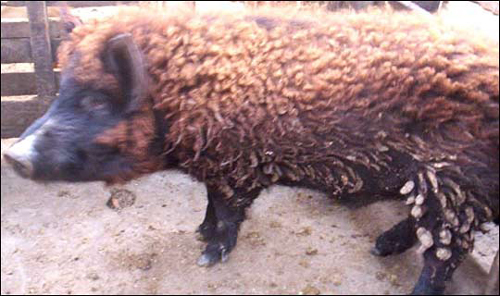 Meet the world's first sheep-hog — a pig with its own fleece. Scientists are baffled by the strange swine — which they say is a pig "at heart" but with a woolly hide.

The one-year-old is being raised on a ranch near the town of Esquina, 400 miles north of Buenos Aires, Argentina.

It is a pig but has a thick fleece which needs shearing in summer with the other sheep because it suffers in the heat. Other pigs do not trust it.
http://www.thesun.co.uk/article/0,,2-2007421016,00.html