Dogs and cats really don't know what to make of Christmas- we put a tree up in the house that they're not allowed to climb in, chew or pee on, then we surround the bottom of the tree with enticingly wrapped presents and tell our critters to stay away.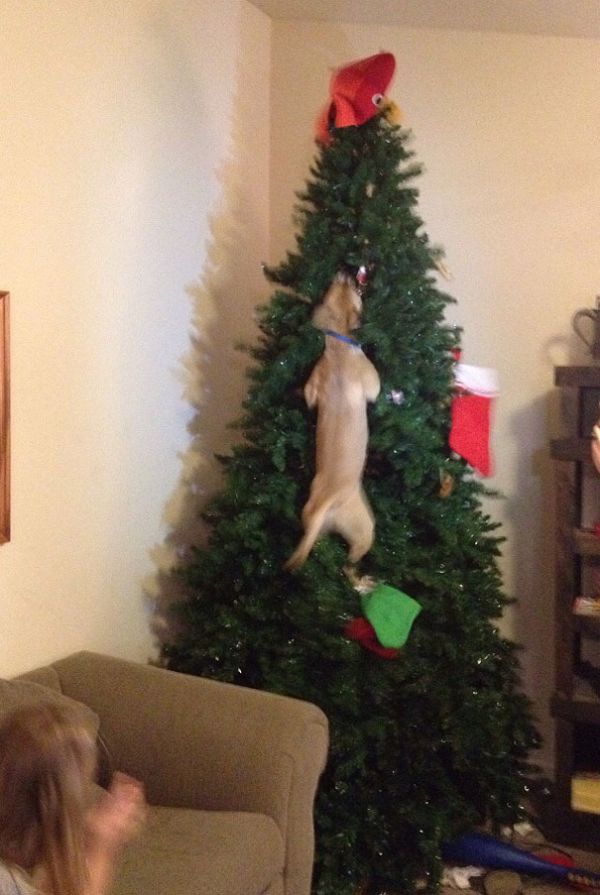 It's like temptation wrapped in a mystery wrapped in some pretty paper that tears in such a satisfying way, and it appears our pets have had enough of our Christmas rules.
Our furry friends at Bored Panda have an open thread running entitled Dogs And Cats That Destroyed Christmas, with over fifty hilarious pics which should make you feel pretty good about whatever your pets pull this holiday season.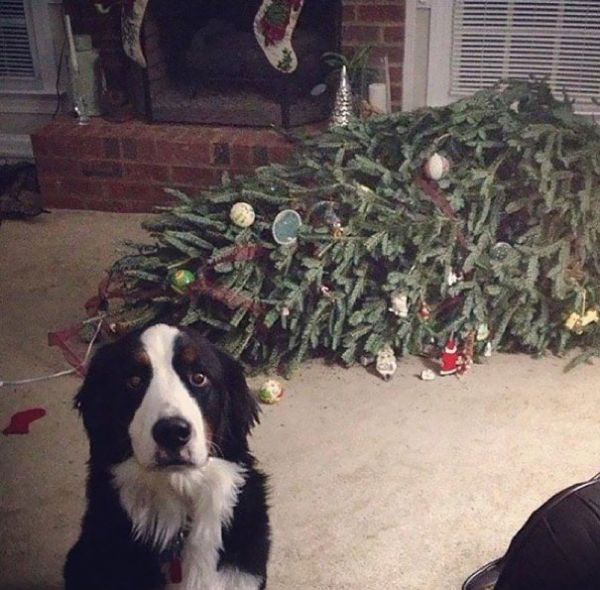 You'll get to see great pics like this one of a book hating beagle who just couldn't stand the fact that someone was receiving a book for Christmas instead of a nice pack of sausage and cheese logs. The look on the dog's face is priceless!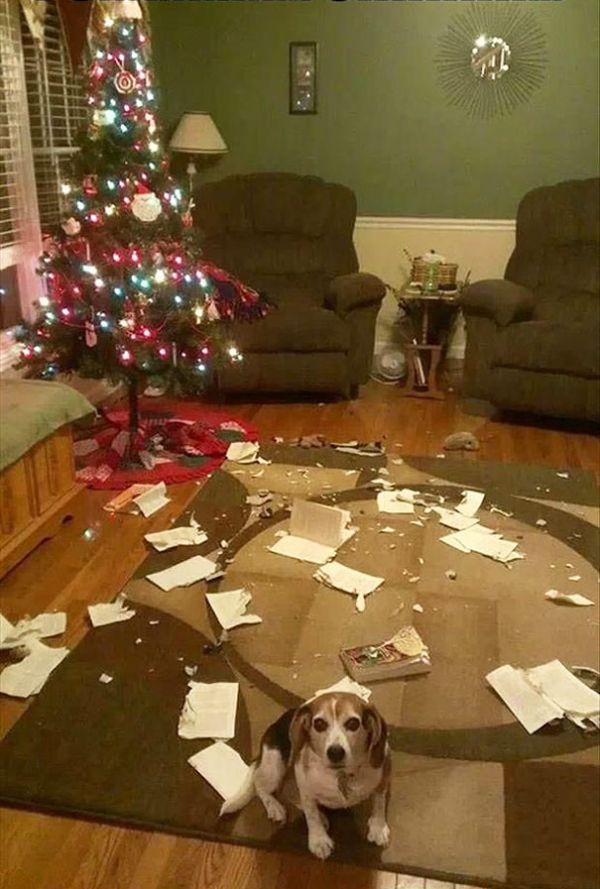 Check out the rest of the Dogs And Cats That Destroyed Christmas here