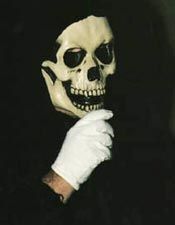 If you're looking for a bit of a backstory on how Halloween came to be what it is today then you should read this fascinating and informative article by Jack Santino found at The Library of Congress American Folklife Center site.
There you will discover all you need to know about how Halloween became a holiday celebrated worldwide, and the cultural traditions of various countries that are linked to All Hallow's Eve.
American Folklife Center- it's historically terror-ific!