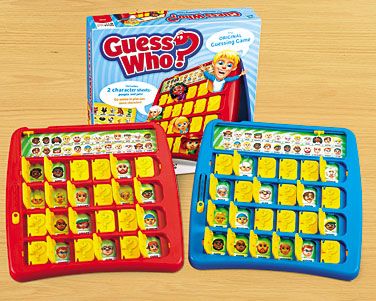 Jennifer O'Connell reports on a string of correspondence between the Hasbro toy company and her 6-year-old who noticed something odd about the game Guess Who?


Dear Hasbro,

My name is R______. I am six years old. I think it's not fair to only have 5 girls in Guess Who and 19 boys. It is not only boys who are important, girls are important too. If grown ups get into thinking that girls are not important they won't give little girls much care.

Also if girls want to be a girl in Guess Who they'll always lose against a boy, and it will be harder for them to win. I am cross about that and if you don't fix it soon, my mum could throw Guess Who out.

My mum typed this message but I told her what to say.
Well yeah, even though I am not familiar with the game, I also wondered why there would be such a disparity between male and female. Hasbro answered by trying to convince the child that the number of boys and girls in the game does not matter. O'Connell herself replied to the company's message, calling out Hasbro on not only their confusing explanation, but also:
Why is female gender regarded as a "characteristic", while male gender is not?
But you need to read the entire saga to understand how very confusing their logic is, including a second response from Hasbro in which they exercise damage control. Link -via Daily of the Day