PECANS The All-American Nut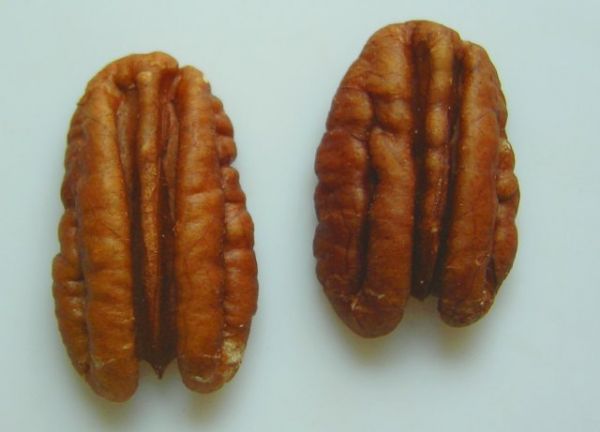 (Image credit: Markus Brunner, Germany)
With more than 80% of the world's output produced in the United States, pecans have been an American favorite since the days of George Washington and Thomas Jefferson (both of whom grew them in their gardens). The nuts even helped fight communism during the Space Race! Apollo astronauts regularly munched on pecans during their missions.
CASHEWS Because You're Worth It
(Image credit: Flickr user Alisa Cooper)
Cashews are one of the only nuts never sold in their shells. That's because cashew shells contain a toxic liquid that causes nasty skin rashes. In fact, the oil is so caustic that, in the West Indies, it's used to give extreme facial peels. Women spread it on their mugs, and in a few days, the skin completely blisters off, revealing a smooth, clear complexion underneath.
ALMONDS The Lustiest Nut of All
(Image credit: Flickr user Michael Porter)
For thousands of years, almonds have been associated with the birds and the bees. Pagans used them as fertility charms, and ancient Romans gave them as wedding presents. Even today, they're involved in a mass reproductive ritual right here in the United States. Every February, close to one million beehives are trucked to California so that the bees can pollinate almond trees. It's the largest managed pollination event in the world.
BRAZIL NUTS Why People are Falling for Them
Continue reading