You always hear about the beauty and majesty of nature, but it's not always pretty. Sometimes nature is just plain icky. Here are some of the grossest ways animals protect themselves from predators.
1. Turkey Vultures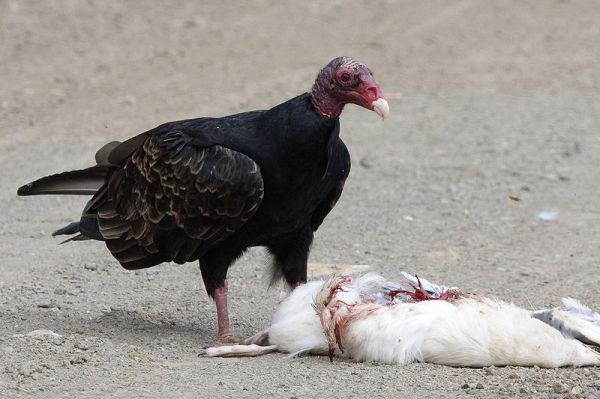 Image: Kevin Cole [Wikipedia]
Generally speaking, vomit may be gross, but it's not much of a defensive mechanism. That is, unless we're talking about the turkey vulture. These birds gorge themselves so much that if they have just eaten, they can no longer fly. That's why vomiting is one of their best lines of defense -it not only disgusts a potential predator with the foul-smelling, acidic substance but it also allows the vulture the chance to move way faster and possibly even fly. In fact, the regurgitation is so gross that the vulture will sometimes vomit right in the eyes of its enemies, which causes a horrible stinging sensation. Oddly, bald eagles will happily eat the regurgitated mess because apparently they would rather eat rotting meat covered in stinky stomach acid than hunt for themselves.
Sources: Wikipedia, Nature Mapping Foundation, How Stuff Works and Beauty of Birds
2. Fulmars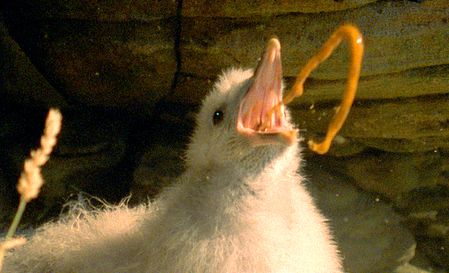 Image: Siman Wagen [Wikipedia]
Another bird that has mastered the art of defensive vomiting is the fulmar. The innocent-looking birds have a nasty talent -the ability to projectile vomit a foul-smelling, oily secretion on anyone that threatens them. They can even spray the junk up to ten feet. The orange oil not only smells like rotten fish, but also will not come off and even sticks to the feathers of other birds, making them unable to fly or swim so they either end up falling to their death or diving into the water only to drown. As you might imagine, the fulmar itself is immune to the sticky oil globbing up its feathers and in fact, it actually uses the secretion as a high-energy food source for both the young and adults.
3. Hagfishes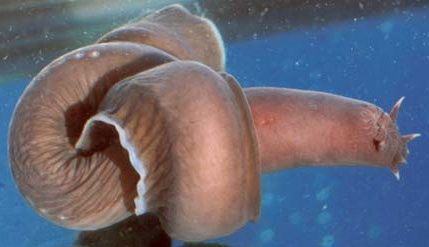 Image: kinskarije [Flickr]
Hagfish aren't just ugly fish with an appropriately ugly name, they also have one of the most unique defense abilities in the world -the ability to ooze massive amounts of slime. This might not seem like a super helpful defense, but the goo makes it difficult for predators to grip the hagfish and it can also smother their gills, suffocating underwater predators. The slime is so thick that the hagfish themselves sometimes die if they cannot squeeze off the excess slop fast enough -which they do by tying themselves in knots. A typical fish can emit up to 5.25 gallons of the sticky glop.
Sources: Wired, Wikipedia and Sea and Sky
4. Hairy Frogs
Continue reading