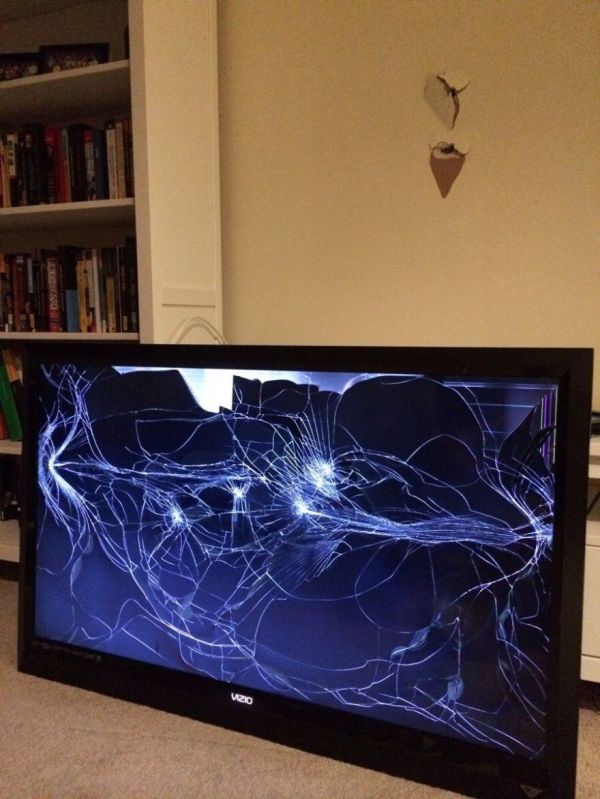 He told her he didn't need to find a wall stud, because he had half-inch toggle bolts. It worked for about a month, but when it did't, it was a complete disaster. It took some guts for northfoggybrook to post the picture, but it was too funny not to. Along with some funny jokes and endless ribbing, commenters were glad to give advice on how to hang your TV on the wall the right way. That is, for when he can afford to buy another TV.
---

We hope you like this article!
Please help us grow by sharing:
Get Updates In Your Inbox
Free weekly emails, plus get access
to subscriber-only prizes.
We won't share your email. You can cancel at any time.