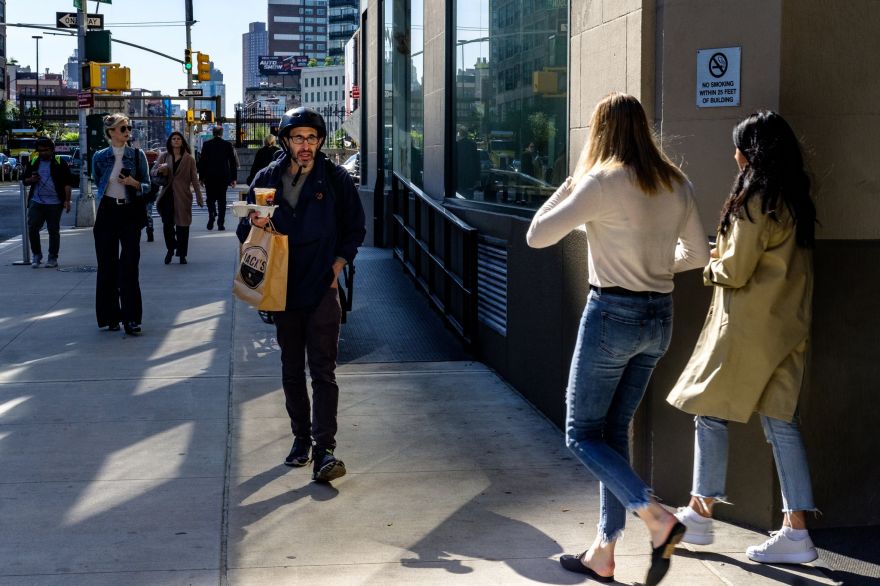 I believe most of us have tried ordering food via food apps like Uber Eats, Postmates, and Caviar. For food app users like us, we find this type of service more convenient. We can have food on our hands with just a few taps from our fingers. We need only to wait for it. But what's it like for the delivery men who deliver food on our hands? Andy Newman of the New York Times investigated this, by being a deliveryman himself for a few days.
For a few days this spring, I was one of them. Not a good one, but a deliveryman nevertheless. I learned up close how the high-tech era of on-demand everything is transforming some of the lowest-tech, lowest-status, low-wage occupations — creating both new opportunities and new forms of exploitation.
[...]
Mindless as the job may seem, it is often like a game of real-life speed chess played across the treacherous grid of the city, as riders juggle orders from competing apps and scramble for elusive bonuses.
And there are risks. Nearly a third of delivery cyclists missed work because of on-the-job injuries last year, one survey found, and at least four delivery riders or bike messengers have been killed in crashes with cars this year. Riders on electric bikes face fines and confiscation, though that may change.
"The whole thing is like gambling," said Werner Zhanay, 23, who delivers for Postmates and Caviar. "You have to be at a spot. You have to hope that there are orders there and then — do you stay at that spot?"
Find out more about Newman's experience over at the site.
(Image Credit: Christopher Lee for The New York Times)