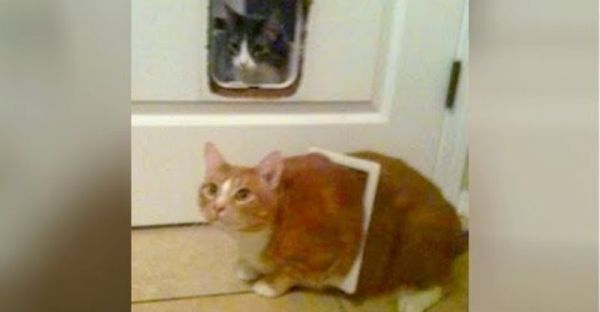 Dogs can destroy tough stuff like boots, furniture and wooden fences in no time flat, but dogs usually destroy in short bursts unlike cats, who usually like to go slow and shred stuff over time.
Cats also normally like to hide the destruction from their humans so they don't get in trouble, but when kittehs stop caring about what their humans think they go paws to the wall and act like little furry wrecking balls.
This hilarious compilation by Tiger Productions reminds us our stuff is only in one piece because our cats haven't decided to destroy it yet, so be kind to your kitty and make with the treats...or else!
---

We hope you like this article!
Please help us grow by sharing:
Get Updates In Your Inbox
Free weekly emails, plus get access
to subscriber-only prizes.
We won't share your email. You can cancel at any time.