Big_Wanker shared a picture of what happens when you feed a neighborhood cat. The title was, "My parents started feeding a stray kitten a couple weeks ago. This was their front porch today." And so it goes.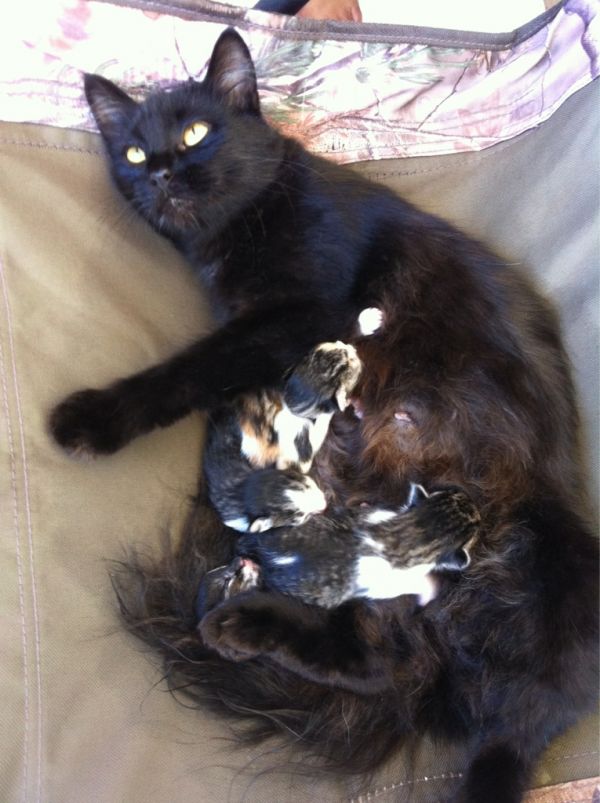 P3rc0sk1 came home to this. He said, "I don't own a cat." The response was yes, you do, in fact you now own five cats. It happens more often than you realize that a cat thinks it's just fine to walk into your home and decide it's a good place to live. That's how you get a cat. Bored Panda has 160 submitted images from the "I don't own a cat…" category. -via Metafilter
---

We hope you like this article!
Please help us grow by sharing:
Get Updates In Your Inbox
Free weekly emails, plus get access
to subscriber-only prizes.
We won't share your email. You can cancel at any time.