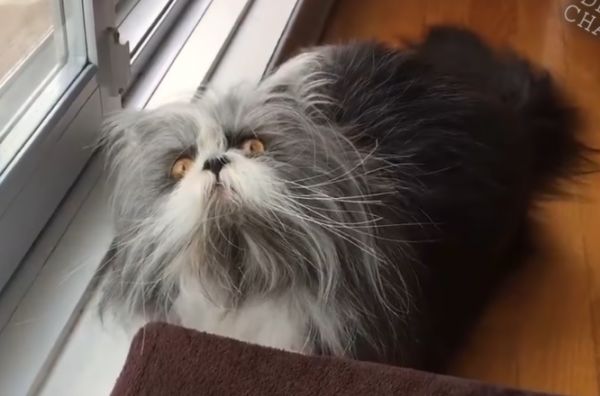 Atchoum (previously at Neatorama) is a French Canadian cat who communicates with ghosts. He also does owl impressions. Otherwise he looks like a small dog with a bad case of bedhead. Here, he explains how he deals with supernatural apparitions, and the other residents of his home.
You might have to watch this video twice to catch everything Atchoum does, since you may have to follow the dialogue by the subtitles. See more of Atchoum at his Facebook page. This video dub is from Faireset, who has given us several great cat videos. -via Metafilter
---

We hope you like this article!
Please help us grow by sharing:
Get Updates In Your Inbox
Free weekly emails, plus get access
to subscriber-only prizes.
We won't share your email. You can cancel at any time.