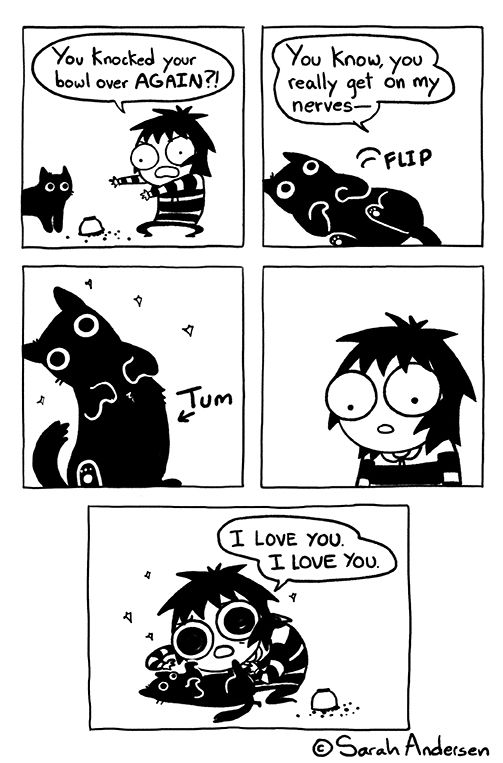 Cats know exactly what your weakness is. After all, you adopted them, so you must be a cat lover. They manipulate your sense of "awww" and give you that adorable look, and they can get away with the most atrocious behavior. They know. Cats are diabolical that way. This is the latest from Sarah Andersen at Sarah's Scribbles.
---

We hope you like this article!
Please help us grow by sharing:
Get Updates In Your Inbox
Free weekly emails, plus get access
to subscriber-only prizes.
We won't share your email. You can cancel at any time.