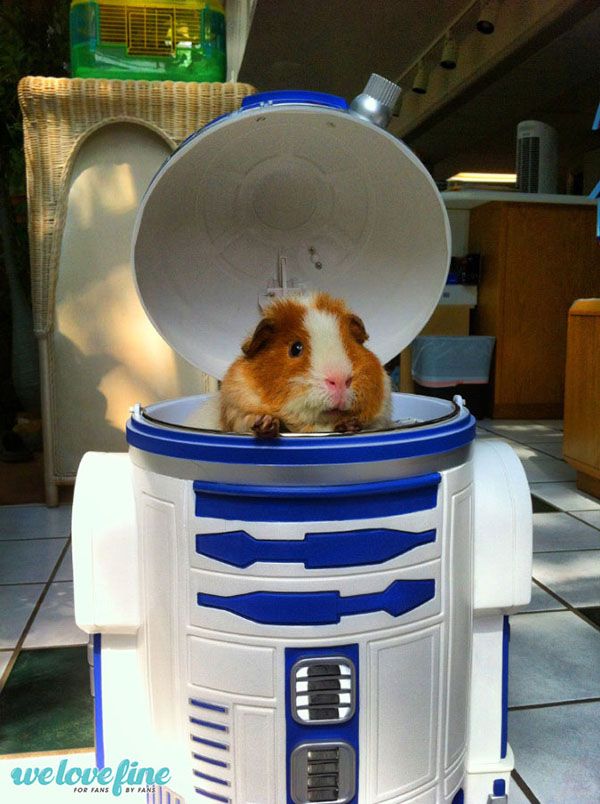 Guinea pigs generally don't care what's playing on their human's television sets, whether it's animal related or not they just don't seem to be that interested in tv and movies. Guinea pigs enjoy the finer things in life, like art and literature, but their one guilty pop culture pleasure is Star Wars cosplay.
This fact was discovered by WeLoveFine artist Timothy Lim, who goes by the stealthy handle NinjaInk, as he played with his Star Wars action figures around his cute little guinea pig pals. The guinea pigs quickly threw on costumes and joined in the fun, playing their roles with the dignified air of a Shakespearean actor, and now they're ready to become net famous for more than just their good looks.
Via Nerd Approved
---

We hope you like this article!
Please help us grow by sharing:
Get Updates In Your Inbox
Free weekly emails, plus get access
to subscriber-only prizes.
We won't share your email. You can cancel at any time.