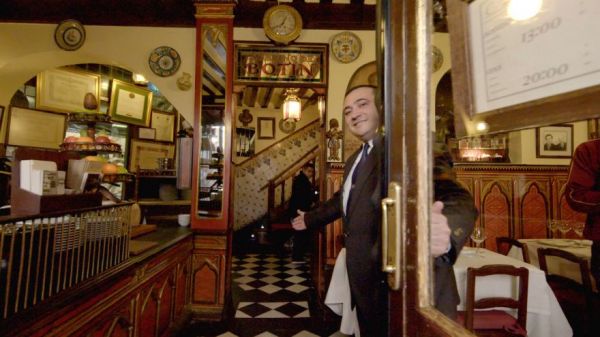 Everything is older in Europe, from the roads to the buildings to the culture, but only one restaurant in Europe has the honor of being the oldest restaurant in the world- Restaurante Sobrino de Botín in Madrid, Spain.
Restaurante Sobrino de Botín has been serving up great food to hungry customers since 1725, their cellar dates back to 1590 and the Spanish painter Francisco Goya is said to have worked there as an adolescent back in 1765.
But even more impressive than Restaurante Sobrino de Botín staying open for nearly three centuries- the flame in their oven has been burning for 293 years.
Great Big Story was given a tour of the world's oldest restaurant by the restaurant's manager Luis Javier Sànchez Alvarez, who has embraced the restaurant's history and hopes he and his family can help keep the doors open for centuries to come.
-Via Laughing Squid
---

We hope you like this article!
Please help us grow by sharing:
Get Updates In Your Inbox
Free weekly emails, plus get access
to subscriber-only prizes.
We won't share your email. You can cancel at any time.