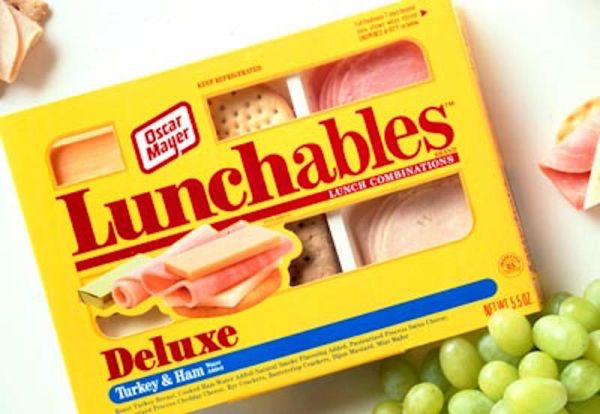 Lunchables weren't exactly what you'd call a healthy lunch when they first came out, and many kids who brought Lunchables to school were still hungry afterwards, unlike those of us who brown bagged it or ate a hot lunch.
But the concept behind Lunchables is solid, and as adults we often eat food much worse than Lunchables on a daily basis, so maybe it's time to let the Lunchables back into our lives- after an adult makeover.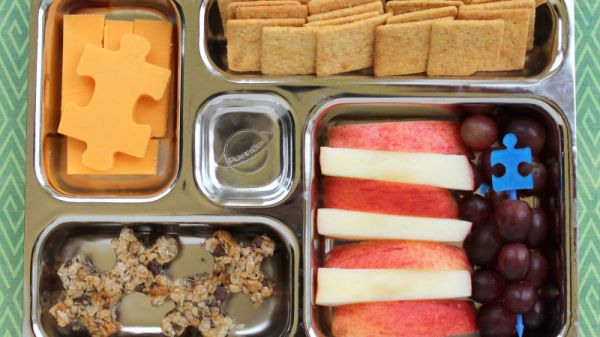 Skillet's Claire Lower makes a great argument for why we should start making adult Lunchables, but first the rules of Lunchables:
The contents within must require no cooking, and must be able to be eaten as-is without further prep, preferably without utensils.
The various foods within must be able to be combined with every other food contained within the Lunchable in a pleasing way, the only exception being the optional dessert, which should be consumed last. (And should, preferably, be an Oreo cookie or a fun-size Snickers bar.)
The food stuffs within must be compartmentalized neatly, and in a way that almost whispers to the consumer "Hush now, you are safe. There is order in this world after all."
And here are some of Claire's tasty ideas that will make you want to buy a bento box and start bringing your own adult Lunchables to work every day:
Salami + rounds of crusty bread + shards of Parm + grapes
Grilled chicken chunks + mini pita + hummus + sliced grape tomatoes
Fancy crackers + sliced figs + the sharpest of sliced cheddar
Mortadella (fancy bologna with attitude) + American cheese (yell at me) + Ritz crackers (yeah, yell some more)
Rice crackers + cooked, cold shrimp (or that fake Krab meat) + cucumber slices + wasabi paste + packets of soy sauce
-Via Skillet
---

We hope you like this article!
Please help us grow by sharing:
Get Updates In Your Inbox
Free weekly emails, plus get access
to subscriber-only prizes.
We won't share your email. You can cancel at any time.