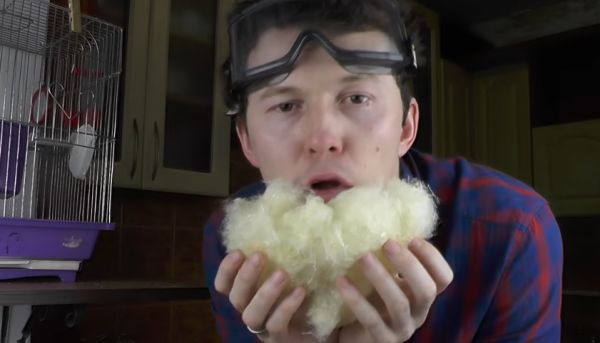 Vitaly says he loves science, but he really, really loves cotton candy! In this video, he wordlessly shows us how to make it at home without a cotton candy machine. You'll need a cardboard box (let's hope it's clean), a jar lid, a soda can, and some tools. And sugar.
If this looks like too much effort, he will also show you how to repurpose a blender to make cotton candy, or the power drill you already used. And how to build your own cotton candy machine. Just be prepared to clean sugar off every surface of the kitchen before you get the hang of it. -Thanks, Tracey!
---

We hope you like this article!
Please help us grow by sharing:
Get Updates In Your Inbox
Free weekly emails, plus get access
to subscriber-only prizes.
We won't share your email. You can cancel at any time.