The Hipster movement has been all about craft- hand crafted clothing, craft beer and finely crafted food and cocktails made with raw, locally sourced and organic ingredients.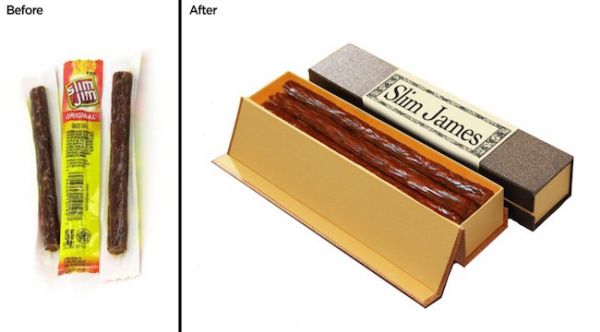 This craft mentality means most Hipsters don't go for packaged junk food like Twinkies, Slim Jims and Fruit by the Foot, so they're missing out on the best/worst crappy food products available today.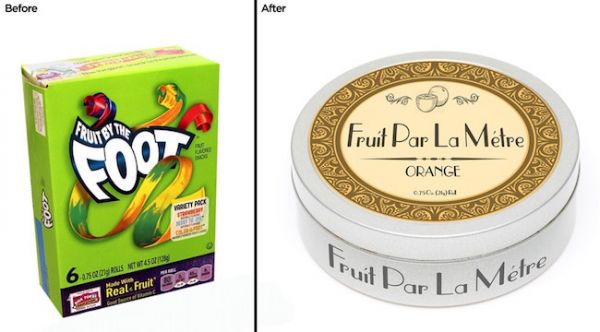 But if artist Dan Meth's rebranding project catches on Hipsters may soon start trading in their craft fruit leather for a tin of Fruit Par La Metre!
Dan's rebranded packages appeal to the Hipster's pretentious sensibilities and their love of new stuff in old timey looking packaging, so they can finally see what the crunchberries craze is all about.
See Artist Repackages Favorite Snack Foods For Hipsters here
---

We hope you like this article!
Please help us grow by sharing:
Get Updates In Your Inbox
Free weekly emails, plus get access
to subscriber-only prizes.
We won't share your email. You can cancel at any time.