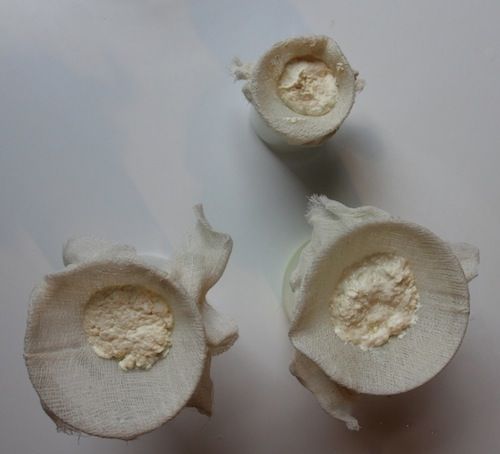 Help yourself. Eat as much as you like. Christina Agapakis can make more cheese for you. She uses bacteria from the human body to produce cheese starter cultures:
Swabs from hands, feet, noses, and armpits were inoculated into fresh, pasteurized, organic whole milk and incubated overnight at 37° Celsius. The milk curds were then strained and pressed, yielding unique smelling fresh cheeses.
Seconds, anyone?
---

We hope you like this article!
Please help us grow by sharing:
Get Updates In Your Inbox
Free weekly emails, plus get access
to subscriber-only prizes.
We won't share your email. You can cancel at any time.