These days children are being introduced to tech gadgets like tablets and smartphones at an earlier age than ever before, and I constantly see parents appeasing their toddlers by allowing them to stare at their smartphones.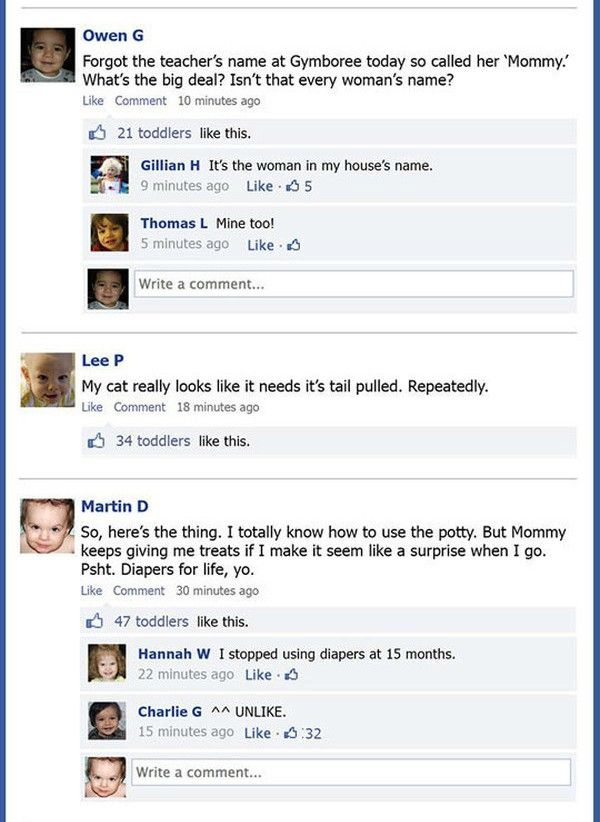 So it's only a matter of time before toddlers figure out how to create their own Facebook accounts on mommy's smartphone, and according to this hilarious Toddler Facebook mockup from mommyshorts their posts will be hilarious to read.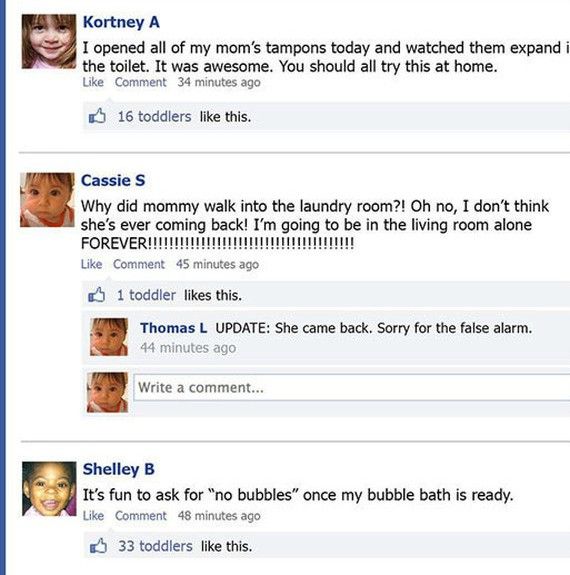 Even though they'll have to pretend to be at least 13 years old we'll know the truth, especially when they talk about naps, forgetting people's names and pooping in the bathtub...on second thought it'll be just like when really old people post on Facebook!
-Via Geeks Are Sexy
---

We hope you like this article!
Please help us grow by sharing:
Get Updates In Your Inbox
Free weekly emails, plus get access
to subscriber-only prizes.
We won't share your email. You can cancel at any time.