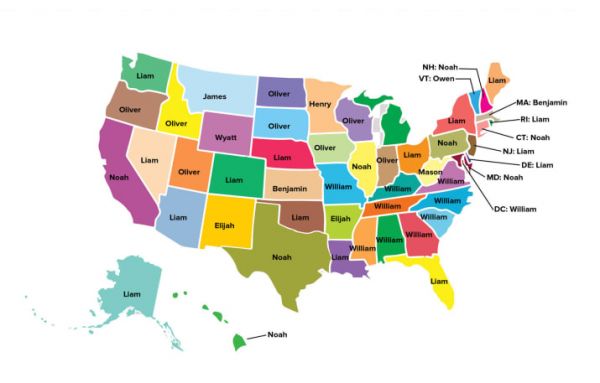 When a baby name is trendy it spreads through neighboring families like a virus, making the kids with truly original names stand out in a classroom full of Taylors, Logans and Zoes.
Those names are so 2015, and yet people were still drawing names from pop culture like crazy in 2016, although there was also a huge resurgence in biblical names, with Noah and Elijah winning by a mile.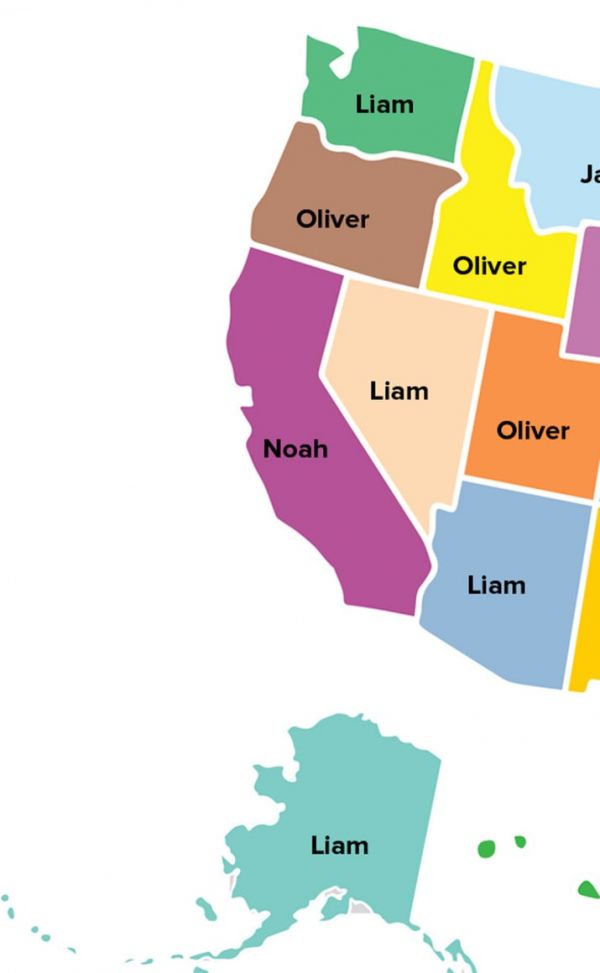 Then again Elijah could have been inspired by Elijah Wood, and Liam is probably inspired by Liam Neeson, with Emma (Stone/Watson/Roberts), Olivia (Munn/Wilde) and Mia (Goth/Farrow) topping the list for girls.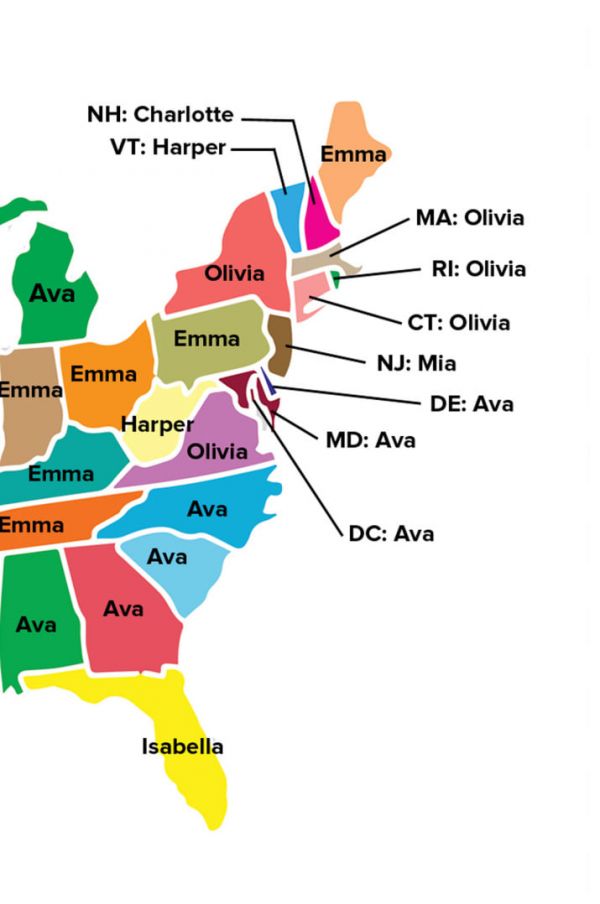 Julie Gerstein of BuzzFeed took information from the Top 5 Baby Names By State For Births In 2016 released by the Social Security Administration and used it to create colorful maps that prove parents are uncreative from coast to coast.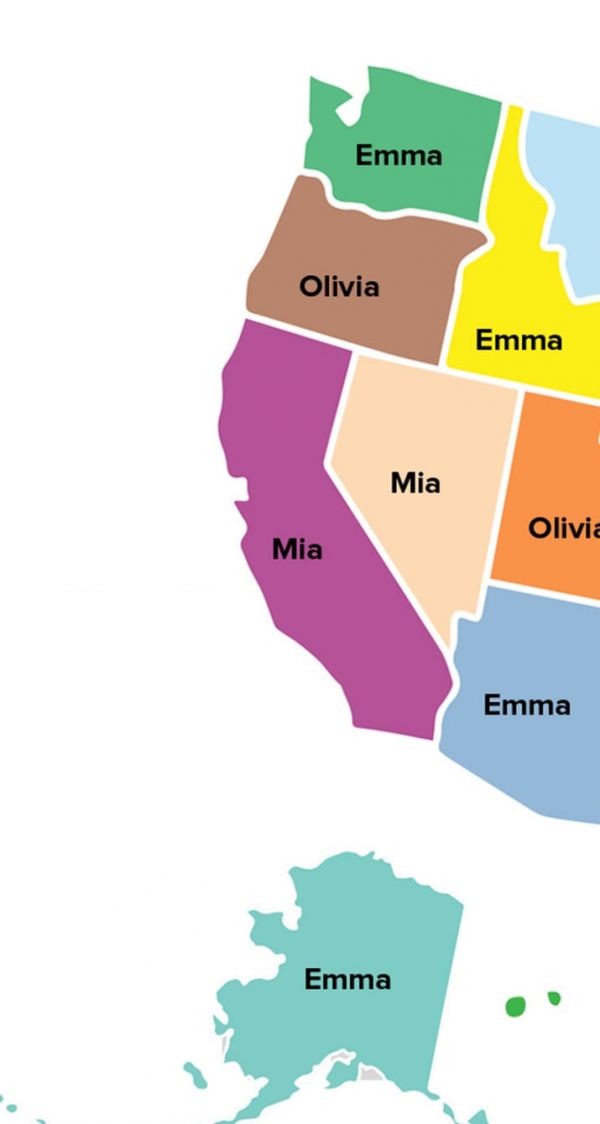 See full sized maps of boys names and girls names here
-Via BuzzFeed
---

We hope you like this article!
Please help us grow by sharing:
Get Updates In Your Inbox
Free weekly emails, plus get access
to subscriber-only prizes.
We won't share your email. You can cancel at any time.