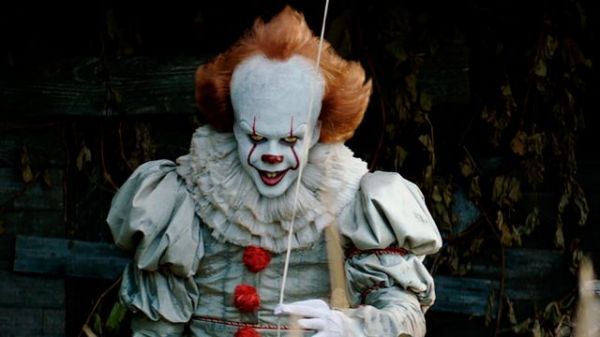 The movie It is officially the top grossing horror film of all time now, and is expected to the the number one film again this weekend. Going into October, it's becoming clear that the It clown character Pennywise will be the most popular Halloween costume of 2017. The look can be easy or difficult depending on how much work you want to put into it. The character will be recognizable with just white face, red hair, and a couple of well-placed red lines. A mouth full of sharp teeth is a bonus, and a red balloon is an easy way to complete the look. But there's so much more you can do with it! If you want to go with illusion makeup, like artist Jordan Hanz does here, you can dispense with fake teeth, but remember you won't be able to turn it off around small children. She has a Pennywise tutorial at YouTube.
Uproxx has a gallery of Pennywise cosplayers, costume tips, and links to tutorials that will help you put your best It forward for Halloween.
---

We hope you like this article!
Please help us grow by sharing:
Get Updates In Your Inbox
Free weekly emails, plus get access
to subscriber-only prizes.
We won't share your email. You can cancel at any time.