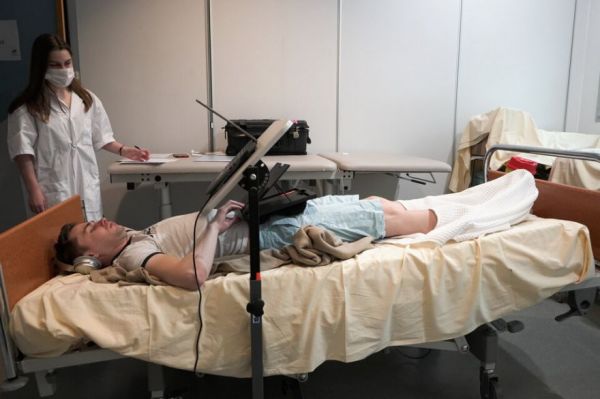 Without gravity, the human body suffers atrophy in a variety of ways. To prepare for long term human travel through low or zero gravity environments, we humans need to know what to expect. Accordingly, the European Space Agency has recruited volunteers to spend 60 days in bed to simulate the effects of microgravity on the human body.
A press release describes the study. An experimental group of 12 people will lie in beds that are inverted at 6°. They must keep at least one shoulder in contact with their bed for 60 straight days. Eating, bathing, and toileting must be conducted with these constraints.
Another group of subjects in the study will have access to exercise bicycles which they will be able to use while still in bed. A third group will cycle while inside a centrifuge. Researchers say that they will compare the health of the participants at the end of the study in order to plan for future human missions beyond Earth.
What would you have to receive in order to be willing to participate in a study like this one?
-via Gizmodo | Photo: ESA