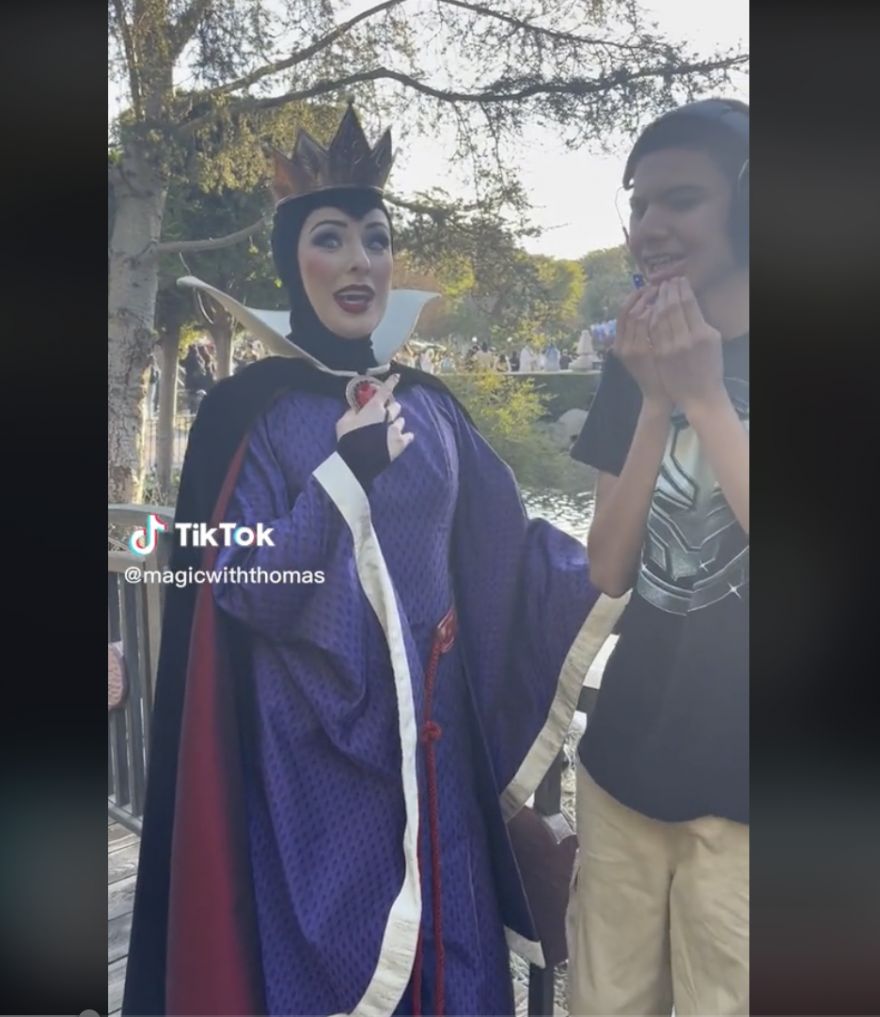 She's not so evil after all!
A viral TikTok video posted by MagicWithThomas shared how the Evil Queen Maleficent actor in Disneyland acts kindly towards Thomas, a teen with special needs, who was visiting the theme park. We can see that the matriarch was being herself with a dash of kindness and understanding, which was a bit out of character. We're not mad at that bit of change!
The actor began the interaction by greeting Thomas gently, but still upholding her regality as a monarch. She then gently took his hand and invited him on a stroll. The queen took good care of him, his dad wrote in the caption of the video. "Thomas is safe and understood [at Disneyland]. Cast members take good care of him and they show a genuine happiness/excitement to see him," he wrote. 
Internet users applauded the Disneyland actor for understanding that Thomas likes to touch and feel things, and ensuring that the teen is safe while not stepping out of character. 
Image screenshot via MagicWithThomas