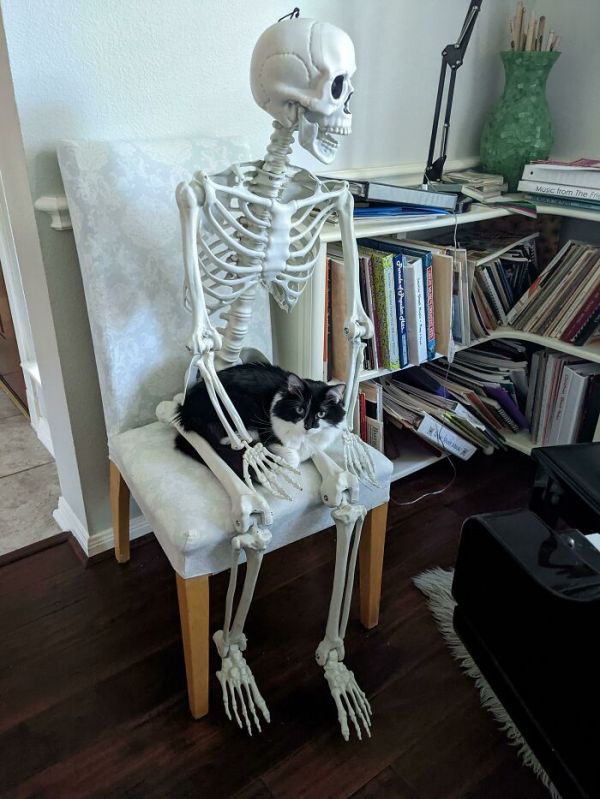 (Image credit: cervenit)
Longtime Neatorama readers know that you can trap a cat just by drawing a circle or a box on the floor. Bit if you want to know where your cat is, any number of traps can work. A cardboard box is extremely reliable for this, but other object will work, too, like a paper towel on the floor, or a sink, or a massive LEGO construction. You'll find an endless supply of cat trap images at the subreddit TheCatTrapIsWorking. As you might guess, the images are all of cats that have already been trapped, proving the utility of the materials used. Below, you'll see a child's first cat trap. She caught two cats in her first attempt!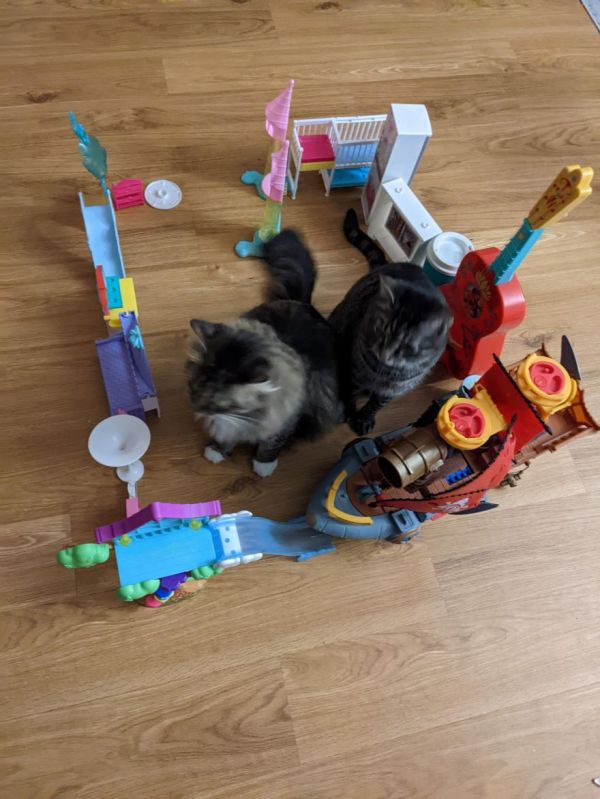 (Image credit: Special-Ferret)
Yes, the possibilities are limitless, but nothing seems to work as often as the standard cardboard box. See 50 cat traps and the cats they caught in a roundup at Bored Panda.