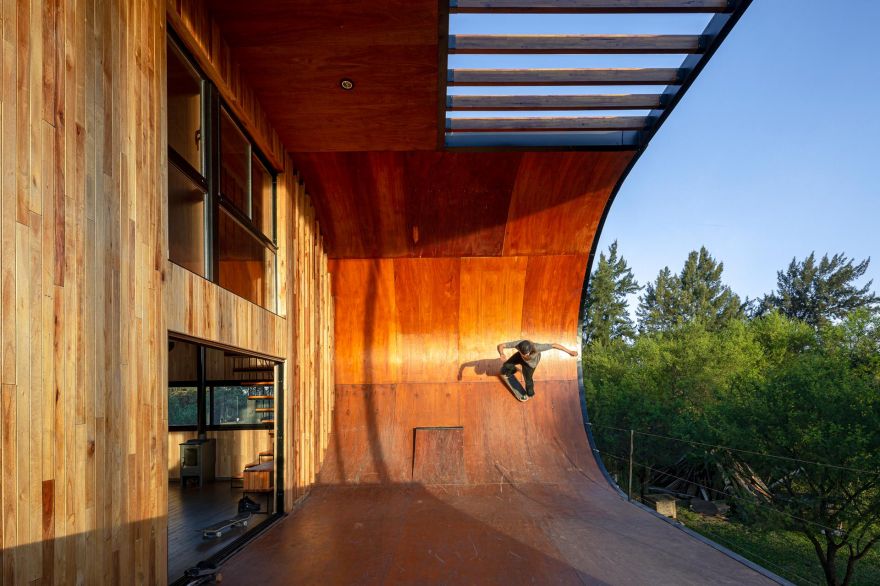 You may have seen people build skateboard ramps and pipes in their backyards. But Macu Bulgubure, an architect, has incorporated that convenience into the design of this house in Rosario, Argentina.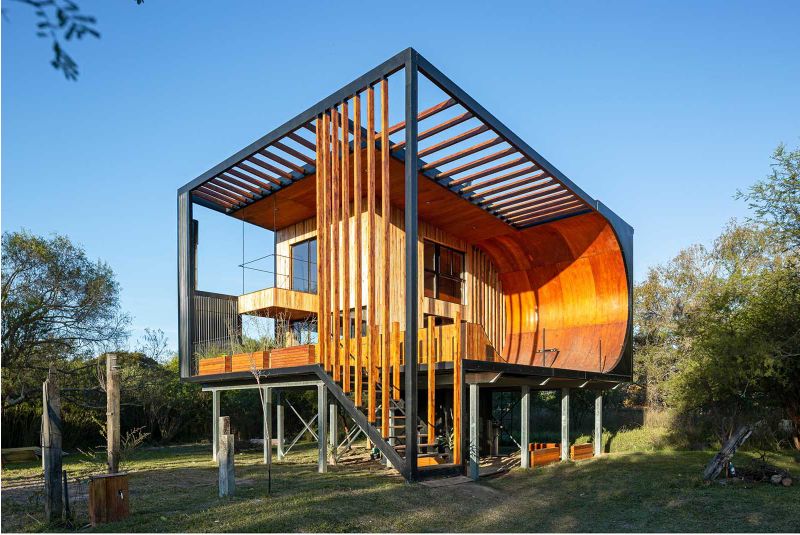 It's more than just a curved wall. Bulgubure has made it multi-functional, as The Contemporist describes:
The outer deck becomes a runway, which then transitions into a curved ramp wall to the south. This wall also helps to shade the interiors from the high summer sun.
From the inside of the home, the curved wall becomes a sculptural element, that can be seen through the stairs and window.
-via Nag on the Lake