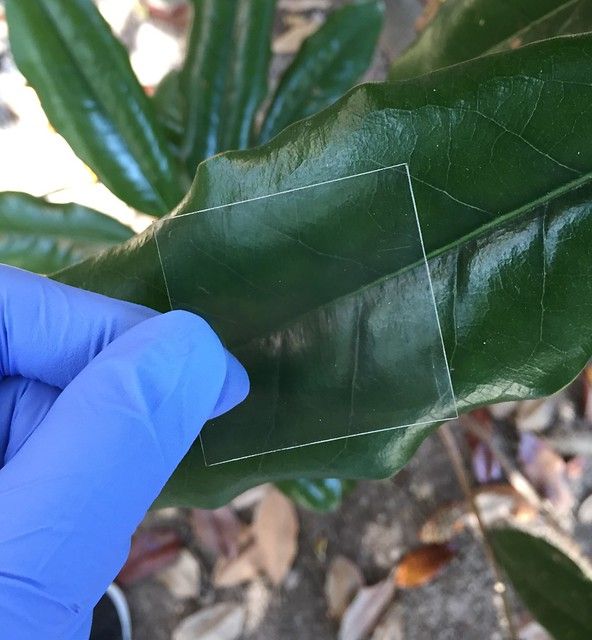 Will modern marvels never cease? Trees are now next in line for replacing the glass in our windows! How is that possible, if wood cannot be as transparent as glass? Well, thanks to research done by Junyong Zhu from the Forest Products Laboratory (FPL) and colleagues from the University of Maryland and University of Colorado, a transparent wood material has been developed:
Their findings were published in the Journal of Advanced Functional Materials in their paper, "A Clear, Strong, and Thermally Insulated Transparent Wood for Energy Efficient Windows."
While glass is the most common material used in window construction it comes with a costly economic and ecological price.
Heat easily transfers through glass, especially single pane, and amounts to higher energy bills when it escapes during cold weather and pours in when it's warm. Glass production in construction also comes with a heavy carbon footprint. Manufacturing emissions are approximately 25,000 metric tons per year.
Transparent wood is created when wood from the fast-growing, low-density balsa tree is treated to a room temperature, oxidizing bath that bleaches it of nearly all visibility. The wood is then penetrated with a synthetic polymer called polyvinyl alcohol (PVA), creating a product that is virtually transparent.
Image credit: USDA Forest Service