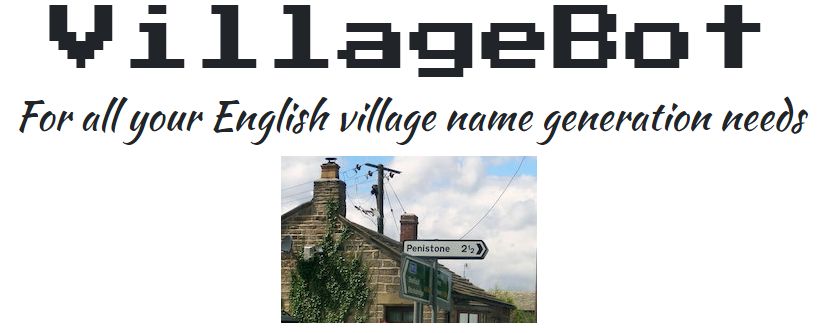 You forgot that the Dungeons & Dragons game starts in two hours and you're the gamemaster. Sure, you could just toss some goblins at the players, but if you're going to have a village encounter in the countryside or even make a map, you'll need some placenames. VillageBot is here to help.
There are at least 18,804 village names in England. VillageBot will spit them out to you in helpful lists like this one: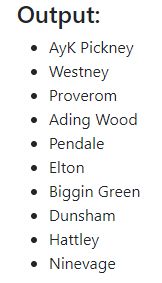 That will do in a pinch. Now you can focus on pretending to have a plot for your players to ignore.
-via Nag on the Lake