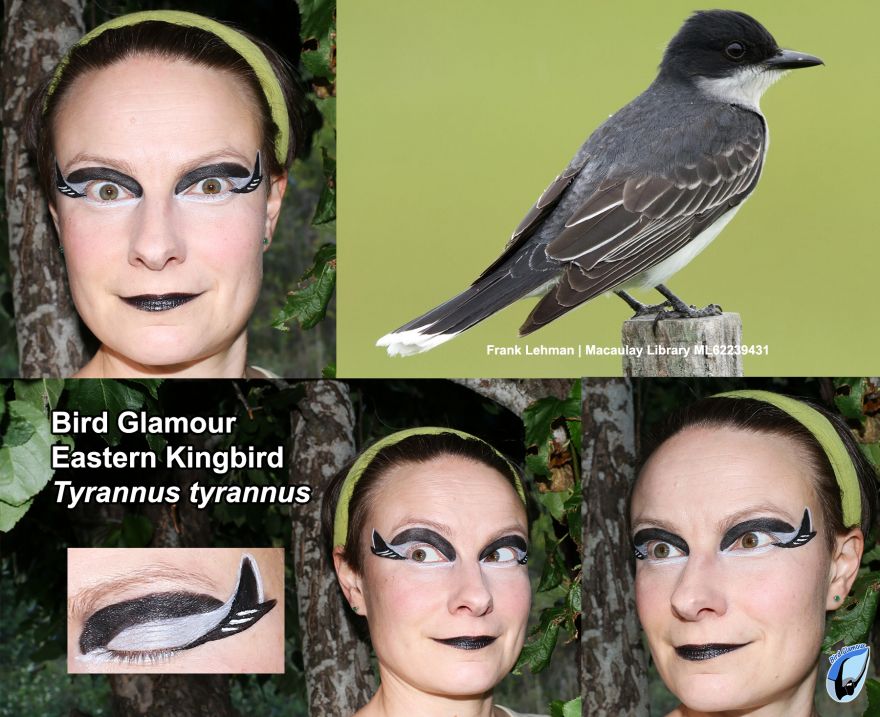 Paleontologist Lisa Buckley is fascinated with birds. So in addition to her scientific research, she applies makeup to match the fashions of the world's most beautiful birds. Buckley calls her art "Bird Glamour".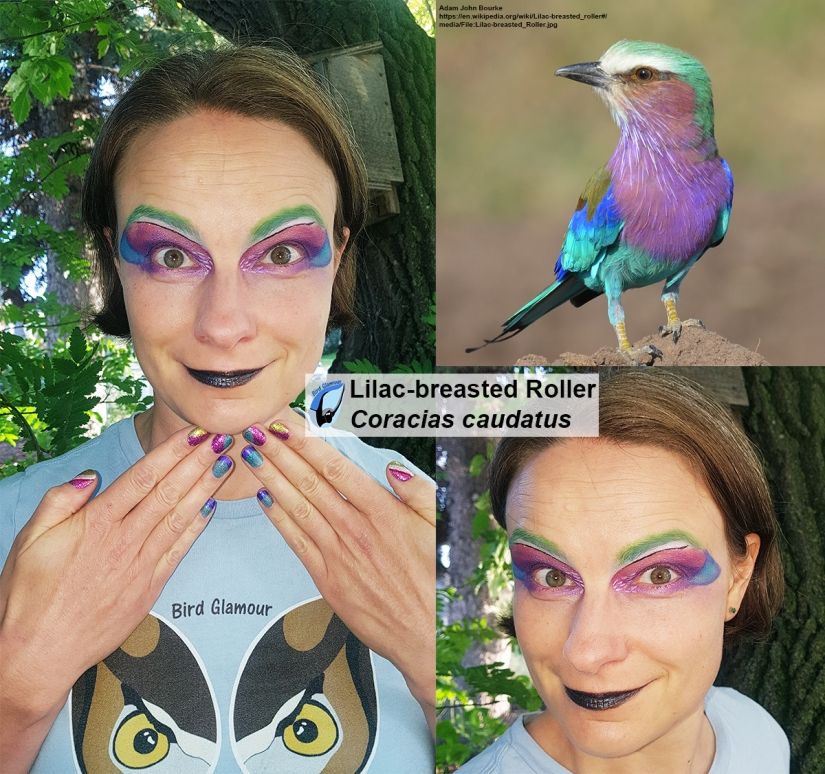 It was a conversation with non-bird people that inspired her to launch the project:
Friends and family often ask me "What's this bird?" The most recent one was a picture posted by a friend on Instagram asking about the identity of an owl (he was having a sick run of awesome owl sightings.) I identified it as a Short-eared Owl, and described it as having a "dramatic smoky eye."
Over the next few days, I started thinking "what if I showcased different species of birds using their diverse eye patterns and colors as a template for eye makeup?" I mused the question out loud to my husband on a drive, and his response was "That's awesome! Do it! You have to do it!"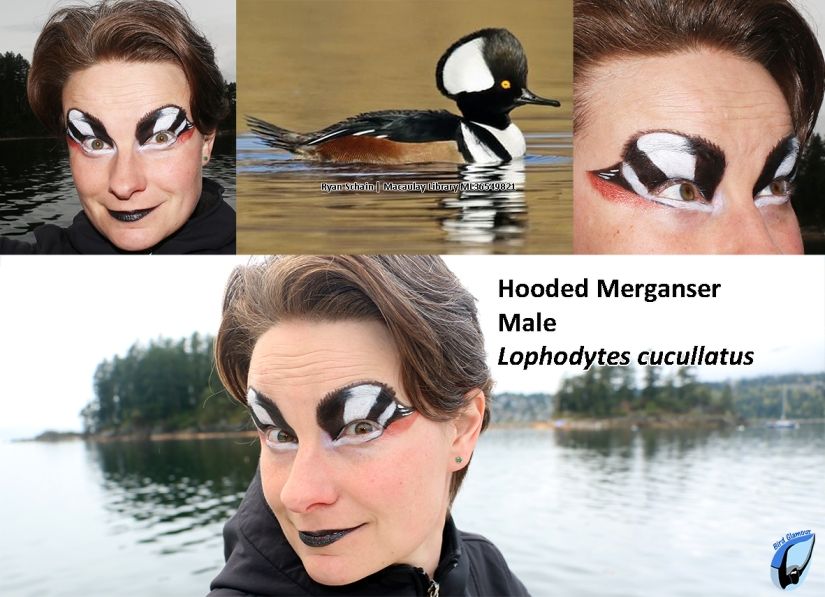 If you'd like to follow Buckley's example, you can watch her YouTube channel, which has videos showing her applying her makeup schemes, often in the habitats of the birds that inspired them.
-via Rosemary Marco