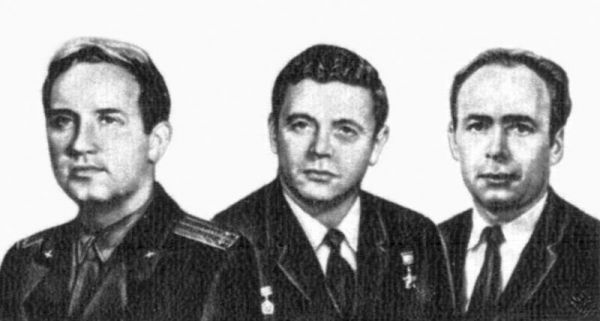 We will never forget Apollo 1, in which three astronauts died during space training, the shuttle Challenger which exploded during launch, and the space shuttle Columbia, which disintegrated during re-entry. But of all the fatalities involving space flight, only three people have actually died while in space. In July of 1971, the Soviet mission Soyuz 11 ended when the cosmonauts' capsule deployed its parachute and landed in Kazakhstan.
As the Soviet retrieval team approached the Soyuz 7K-OKS ship on the ground, nothing appeared amiss. They knocked on the side of the capsule; a tradition used to greet the waiting cosmonauts. But there was no reply to the traditional knock.

When they opened up the capsule, they discovered a tragedy. All three crew members were dead. The discovery of the bodies was a surprise as the ship had no external damage, and the reentry went smoothly. Yet, the entire crew appeared to have been killed by asphyxiation.

The crew members were Georgy Dobrovolsky, Vladislav Volkov, and Viktor Patsayev. These are the only three men to ever die in space.
The crew had been aboard Soyuz 11 for 22 days, and had completed their planned activities. So what went wrong? Read the account of what the Soviet space program gleaned from the evidence at Medium. -via Strange Company
(Image credit: USSR Post)