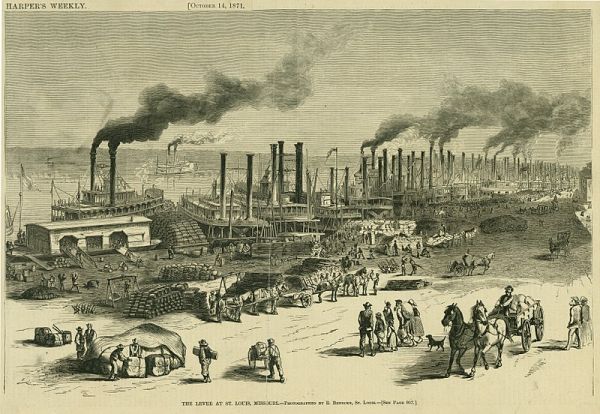 Right after the Civil War, the US was in flux in many different ways. The country was expanding westward, the transcontinental railroad was being built, and still the Mississippi River remained the easiest route for shipping goods. Meanwhile, Washington, DC, was becoming crowded and plagued by mosquitos. Wouldn't it make sense to move the nation's capital closer to the geographic center? Specifically, that meant St. Louis, where the North, the South, and the Midwest met.   
"They imagined they would move the real buildings themselves," says Adam Arenson, a historian at Manhattan College in Riverdale, New York, and author of The Great Heart of the Republic: St. Louis and the Cultural Civil War. "The image is kind of fantastical but also intriguing."

The idea of numbering the blocks of the Capitol building for reassembly hundreds of miles away was very much of its time.

"The whole thing is only thinkable in the aftermath of the Civil War, when you have had these kinds of massive logistical innovations and when they've moved so many people, but also so much stuff, around on the railroads," says Walter Johnson, historian at Harvard University and author of The Broken Heart of America: St. Louis and the Violent History of the United States.
While moving the actual buildings seems ridiculous in hindsight, there were practical reasons to move the seat of government. Read about the push to move the US government to St. Louis at Smithsonian.