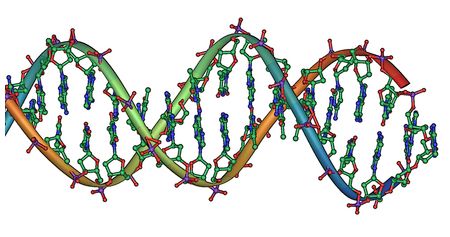 The latest on the designer gene front has scientists figuring out how to control cell replication in order to make synthetic cells produce divisions that are consistent with the original cell.
Five years ago, scientists created a single-celled synthetic organism that, with only 473 genes, was the simplest living cell ever known. However, this bacteria-like organism behaved strangely when growing and dividing, producing cells with wildly different shapes and sizes.

Now, scientists have identified seven genes that can be added to tame the cells' unruly nature, causing them to neatly divide into uniform orbs.
Now, this may seem like burying the lede, since you most likely had the same reaction I did: "Scientists created synthetic cells that reproduce? What?" But no, they did NOT create life in the lab. The synthetic cells were made from existing living microorganisms. Scientists removed the DNA and replaced it with completely new genes. So we can see that while DNA may be the basis for our identity, it is not the basis for life. At any rate, these synthetic cells do not have the functionality to exist outside the lab, which is reassuring. An article at NIST explains the value in this research.  -via Metafilter

(Image credit: Jerome Walker)