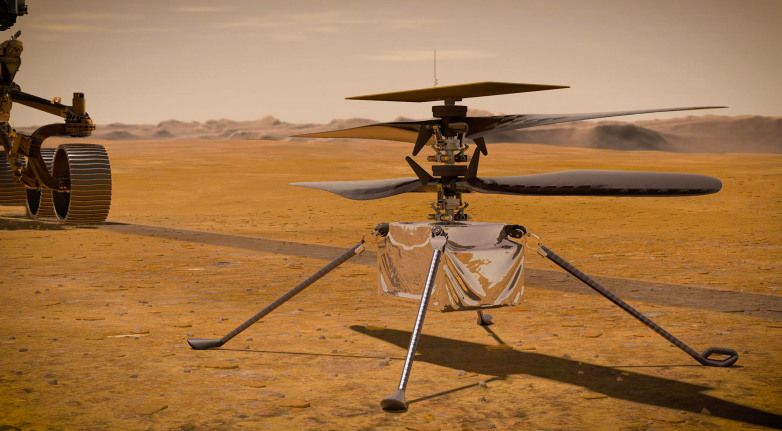 NASA delayed the first flight of its Ingenuity helicopter after receiving some messed up data from the aircraft. At first, the reason behind the confusing data wasn't determined, therefore causing the delay. NASA has figured out the source of the error and will be able to fix the issue, but there's a catch:
As you can probably imagine, the software that runs an autonomous aircraft built to fly on another planet is, well, pretty complicated. NASA says that it can build the update easily, but sending it to Mars and going through all of the vital checks will take some time.
While the development of the new software change is straightforward, the process of validating it and completing its uplink to Ingenuity will take some time. A detailed timeline for rescheduling the high-speed spin-up test and first flight is still in process. The process of updating Ingenuity's flight control software will follow established processes for validation with careful and deliberate steps to move the new software through the rover to the base station and then to the helicopter.
The good thing about all of this is that the helicopter has a friend alongside it as it gets its new smarts. The Perseverance rover, which is hanging out in the area where it dropped the chopper off, acts as a base station that will receive the software update and then push that new program to the helicopter itself. It's a slick little process that NASA believes will work well, and we'll get to see it in action for the first time.
Image via BGR