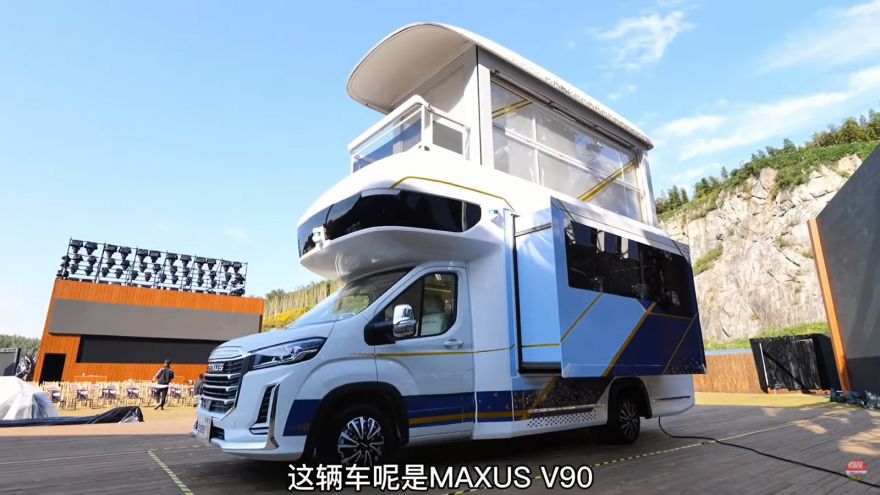 Gizmodo introduces us to the Maxus Life Home V90 Villa, a Chinese-made van RV. It's vertically huge over a tiny footprint. The second story (please lower before driving) has a dining area and a balcony.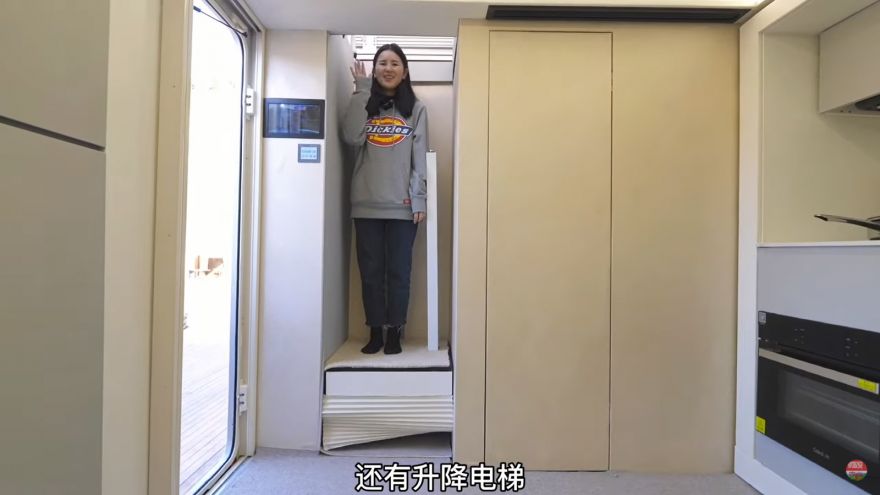 Getting up that high doesn't require climbing a ladder, but activating an elevator.
It appears to be a remarkably roomy motorhome, despite being the ground size of a van. And with a price tag of $413,000, it had better be perfect.