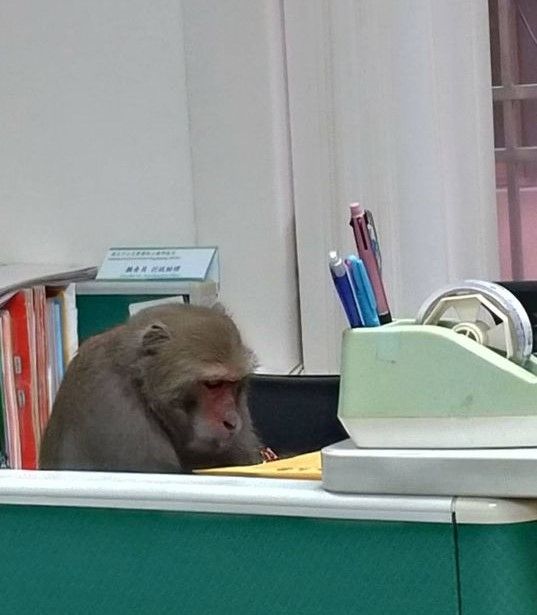 It's the winter break at the National Sun Yat-sen University, which means that there are very few to no people in the campus. And because the university is pretty much empty at the moment, one macaque took that opportunity and snuck inside to work on something (you and I will probably never know what).
… Chang Morgan decided to drop by an empty office on campus the other day — only to discover, to his surprise, that it wasn't quite empty after all.
There, sitting behind a desk, was a wild macaque. The monkey, apparently having gained entrance to the building somehow, now looked to be focused on some challenging task, his little brow furrowed as if in deep concentration.
As random as the monkey's presence may seem there, it's actually not unheard of. According to school officials, the campus is located near a macaque habitat, and the animals are known to explore the school, both inside and out.
What do you think was the monkey doing?
(Image Credit: Chang Morgan/ Facebook)