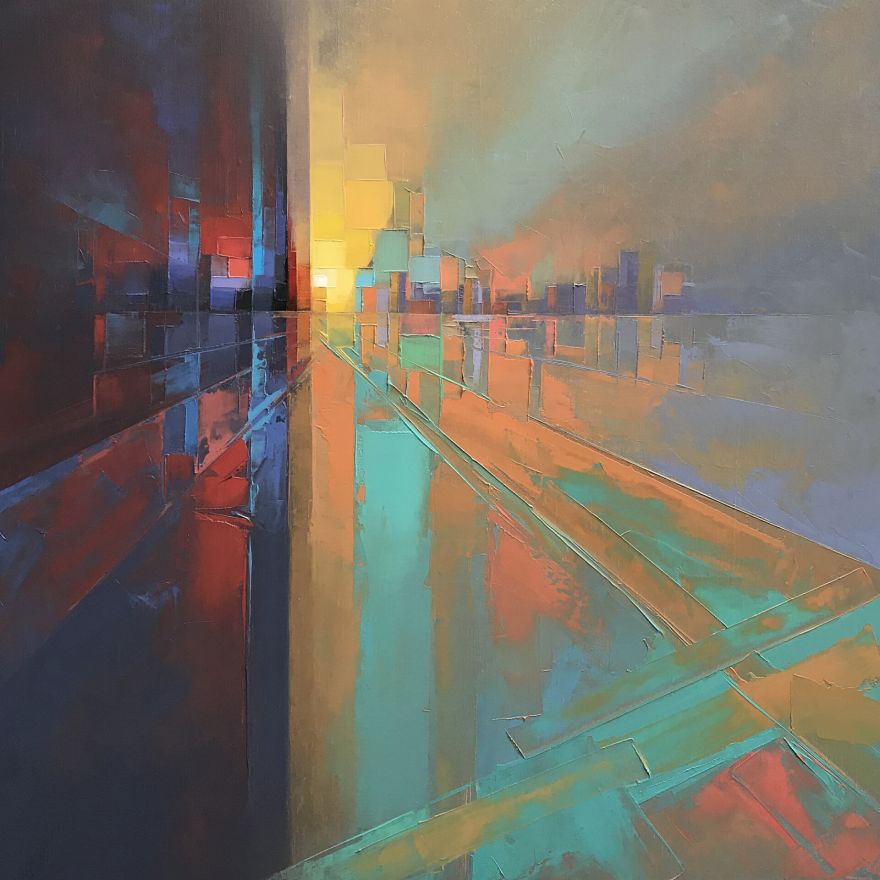 Artist Jason Anderson masterfully uses the impasto technique in these works. With each stroke of the brush, the pixelated abstract images of horizons and city centers are created in the various colors in the linen canvas.
"I relish the often frantic nature of mixing and arranging the paint in thick impressionistic daubs and submitting to a process that creates its own detail and form," the artist says in a statement. "This forces me to be bold and decisive; it also produces a kaleidoscope of shape and tone (reminiscent of stained-glass) which portrays the ever-present movement and energy found in nature."
Check out Anderson's works over at Colossal. You might also want to follow his Instagram to see more of his paintings and sketches.
(Image Credit: Jason Anderson/ Colossal)