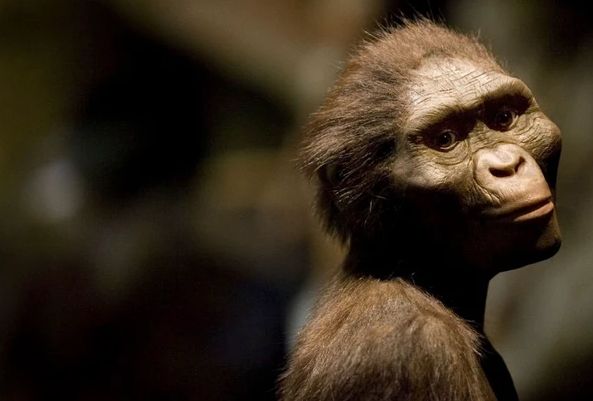 A pair of ancient remains from Ethiopia have changed how we perceived human history. The skeletons, named Lucy and Ardi, reveal much about early human evolution. Lucy is the widely-known ancient human ancestor, found in 1974 by anthropologist Donald Johanson and his graduate assistant Tom Gray:
When reconstructed, the pieces composed about 40 per cent of the skeleton (or 70 per cent after lab technicians created mirror image replicas of bones missing on the opposite side) of a petite female with an ape-sized brain who stood just over 1 metre tall.
The Hadar team collected hundreds more specimens of the same species later dubbed Australopithecus afarensis. These filled in parts missing from Lucy, including skull, hands, and feet. Today this fossil species is one of the best-known in the human family with more than 400 specimens ranging from 3 to 3.7 million years old.
The lesser known of the duo is Ardi, a 4.4 million year-old skeleton found by Ethiopian scholar Yohannes Haile-Selassie. Ardi was 1.2 million years older than Lucy:
Shortly after the Ardi skeleton had been transported back to the lab, paleoanthropologist Tim White made a shocking discovery – Ardi had a grasping big toe of a tree climber. This revelation arrived alongside seemingly contradictory ones; Ardi's other four toes displayed anatomy similar to upright bipeds.
More revelations affirmed the hybrid style of Ardi's locomotion: she climbed trees, but also walked erect on the ground. Although badly damaged, Ardi's pelvis showed muscle attachments unique to bipeds – alongside other anatomy typical of arboreal apes. As the discovery team later reported, "It is so rife with anatomical surprises that no one could have imagined it without direct fossil evidence."
Ardi defied predictions in many ways. By the time she was discovered, molecular biology had amassed compelling evidence that humans were closely and recently related to chimpanzees (at the time scientists estimated the two lineages diverged as recently as 5 million years ago, but most now think the split was much earlier). Many scholars shared the expectation: the older the fossil, the more it would resemble a modern chimp or bonobo.
Image via Science Focus